Please help newbie! -- To Marble or not to Marble.
Hi everyone
Newbie here !
We are purchasing our first home and planning to replace a standard builder's tile/carpet combination with something classier, purdier & expensive looking.
Facts:
1. Space is a 750 sq feet living room/kitchen combination. This will be a traffic area because the front entrance directly leads to this space.
2. Labor cost of laying porcelain tile and natural stone is almost the same.
3. We are not trying to save money on the tile/marble, we are trying to find the combination of the best look and maintainability.
Pics are worth a 1000 words:
1. Here is a picture of the existing living-room/kitchen combo:
2. Here is an identical floorplan unit with marble floors. We are shooting for this look:
3. Here are some options we found in a flooring wholesale store:
Crema Marfil Marble vs Florence Beige Porcelain (top tile is crema marfil, bottom is porcelain)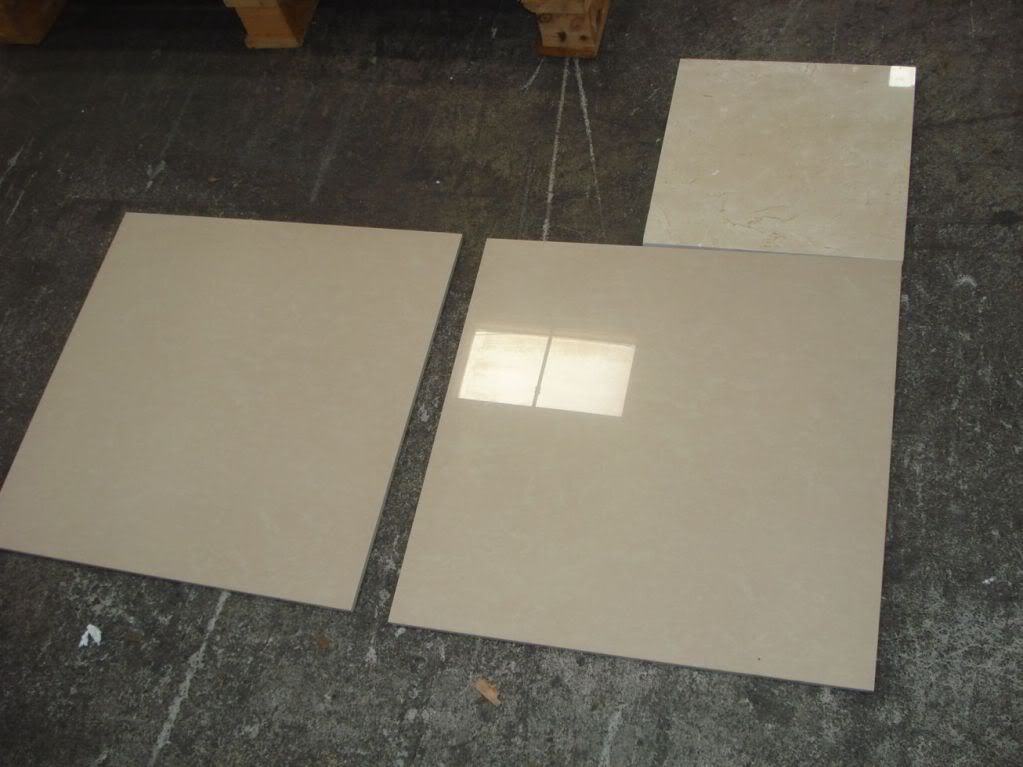 I love the clean look of crema marfil on some of the flooring forums:
My questions are:
1. How hard will it to maintain the marble ? We are thinking of going for 18x18 or 24x24 size.
2. If I pick the porcelain option, what grout size will I need ? How different will it look laid out ? Are there better options of porcelain out there ?
thanks for your advice in advance
Ann :)