How to feather in these floors
X-post in Old House....
Here is our LR/DR floor, with the plywood pieces that we need to figure out how to fix.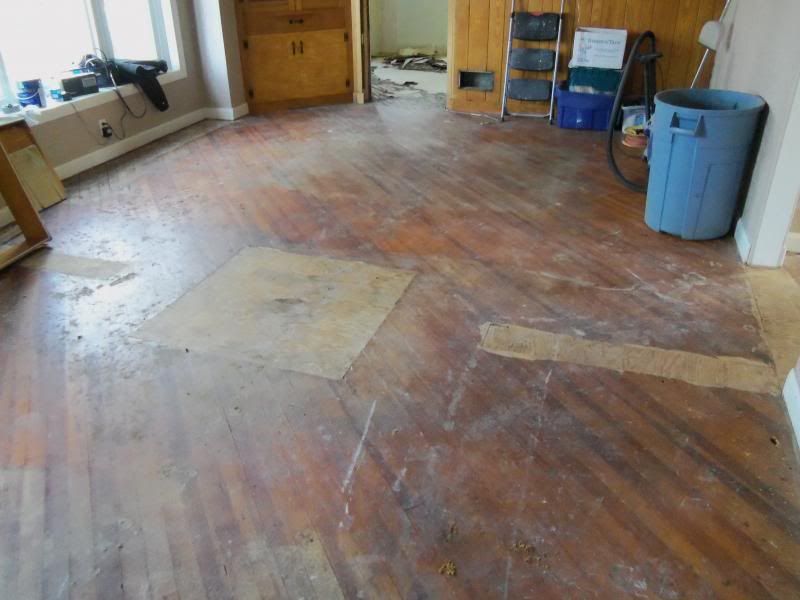 Original thought was to feather in new hardwood, harvested from elsewhere. I've got a decent pile of it, taken from tearing out the bathroom and hall.
Here's the quandry. As I research how feathering is typically done, you pull out the boards to the last joint and put new wood in to replace the removed board. But these boards are all r-e-a-l-l-y long, i.e., pretty close to joint-less. So I'd need to make random cuts, basically creating joints that aren't there. Is this the way I should do it?
My other thought is to just make a straight-line strip of wood from wall to wall, a la transition strip. I could then either just feather in the part where the square piece extends wider than the "bookcase" strips, or else do another kind of pattern in that area.
Thought? Other options?