Need help with 50s bamboo lounge chair
Hi, all,
This is the first time I've visited the Furniture forum but am hoping someone here will have some ideas on how to fix my antique bamboo lounge chair.
It was my Dad's and I have it at my lake place. It was originally filled with kapok but last winter I had a local upholsterer put new fabric on the pillows, and he decided that the kapok would be too hard to work with so he replaced it with foam. The chair looks good but unfortunately we can't sit on it for long (or use the footstool as a seat) because the hard bamboo frame can be felt through the foam. (There are two pillowed sections, one for the chair and one for the ottoman.)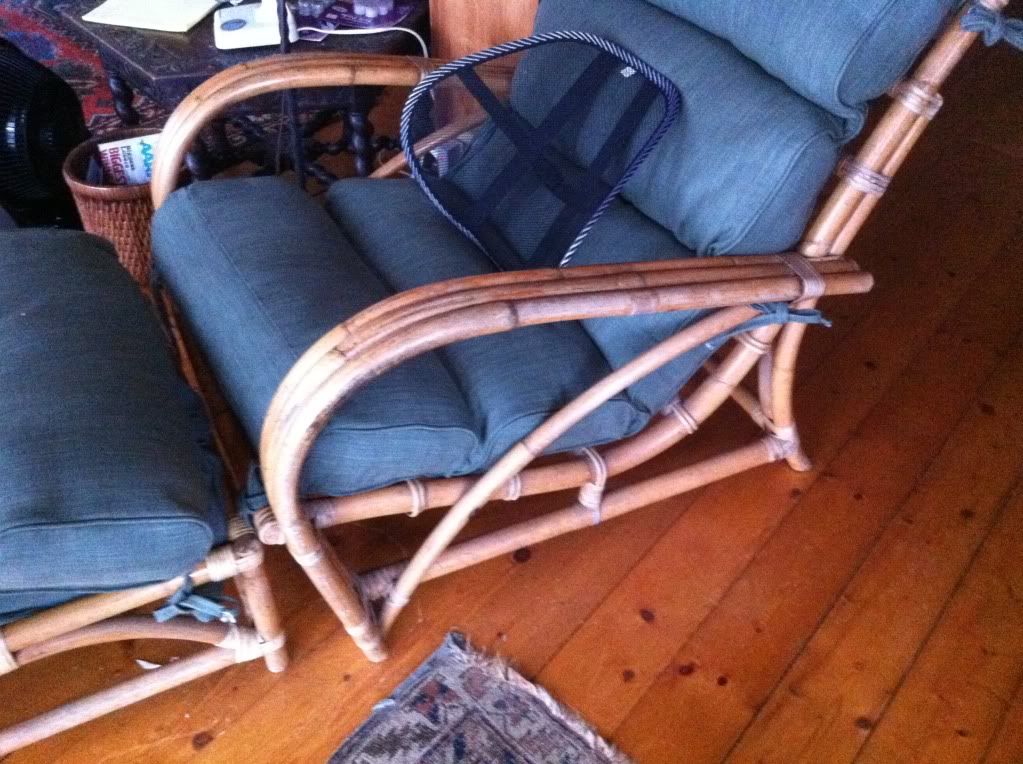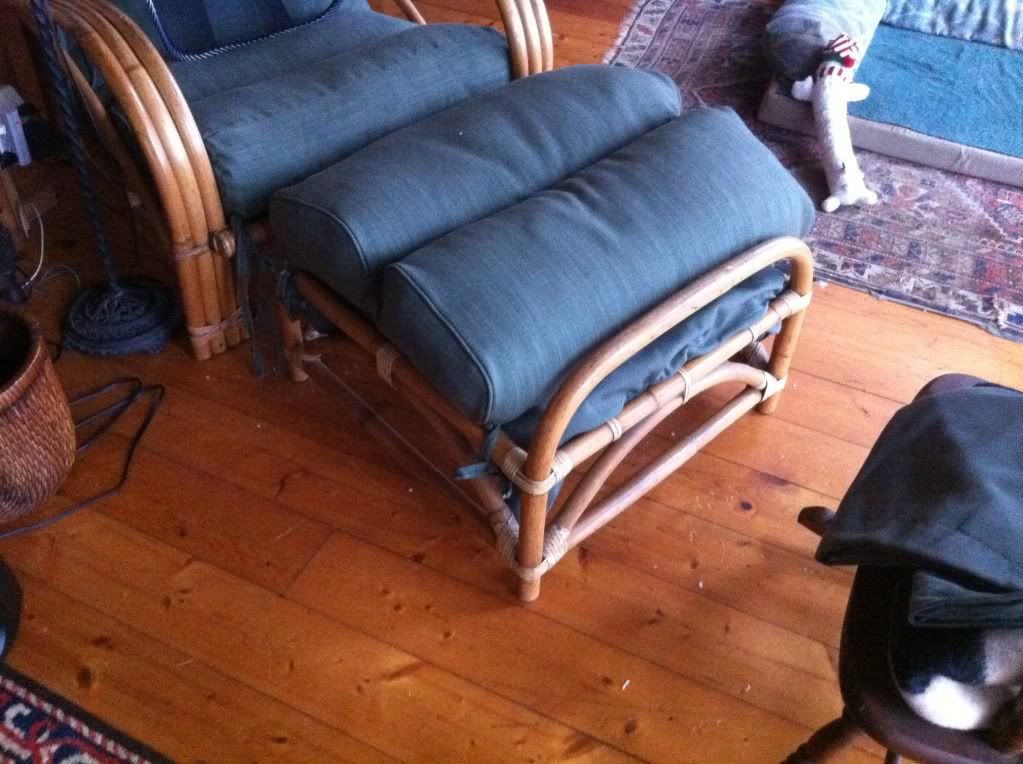 (That mess at the end of the footstool is my attempt to put some covered foam strips under the ottoman to provide more support, but it's unsightly and doesnt work.)
Back of chair: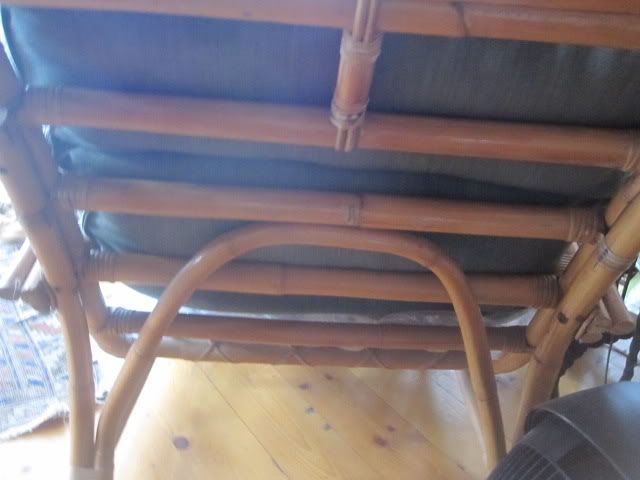 Support for chair base (starting to degrade):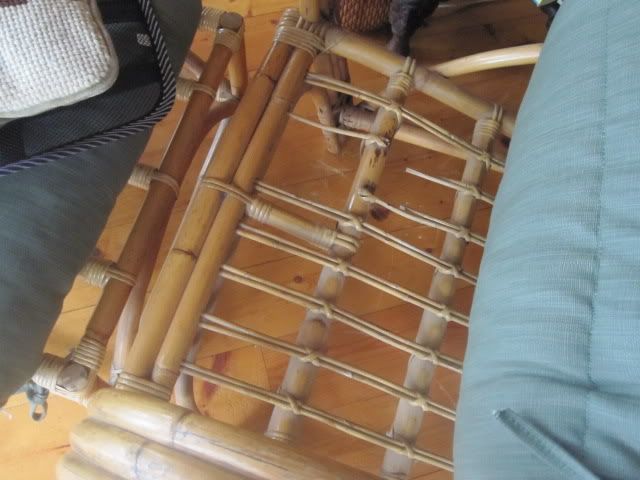 Support for ottoman:
You can see that the large bamboo supports are easier to feel in the ottoman than in the chair, where there are some rattan connectors above the bamboo.
I've contacted the upholsterer about the problem but he's very busy right now so I thought I'd ask whether anyone here knows what options we might have to make the chair sittable again. Is there some sort of webbing, perhaps, that could be stretched across the chair and footstool framework that would provide enough support to ease the discomfort of feeling the bamboo frame? If so, how would it be attached? Since the chair is open and the back can be seen, I'd like whatever support I put under the pillows to be approximately the same color as the chair.
All ideas welcome, and thanks!