Blond end tables
I have 3 of these blond/ with glass shelves tiered tables. Two of them are the one pictured and the third has another glass shelf, about 14" x 14".
Pictured one is 22"H x 24"D x 14"W
Will see if I can remember how to post a pic now.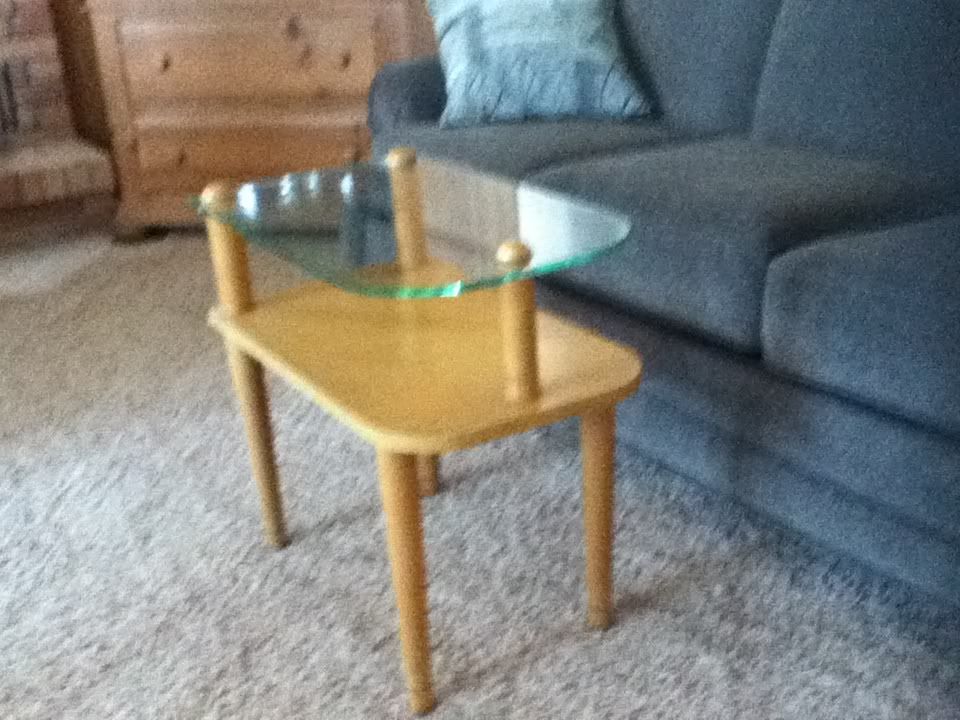 Sorry it's so grainy, took it with my iPod.
Kathy G in MI