Does any1 have any info on this piece? Just bought it...
Hi guys! Thanks for reading this.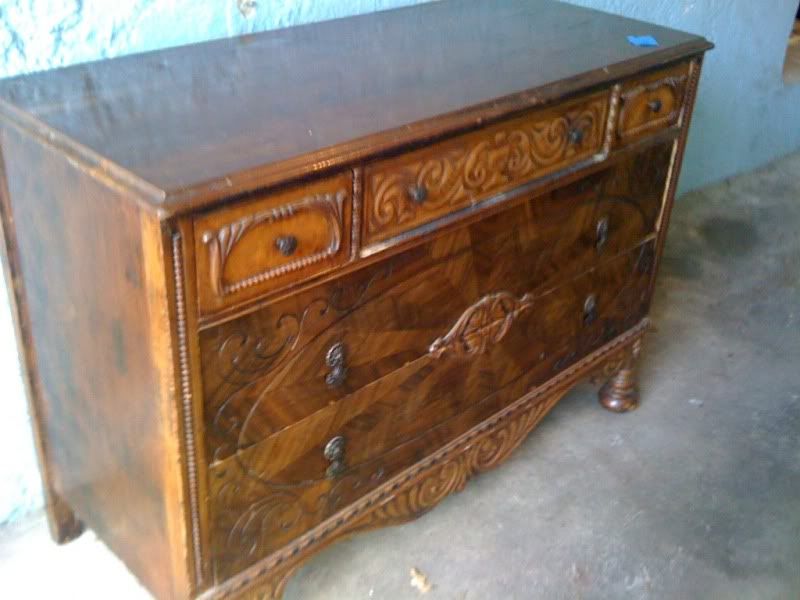 I just bought this piece of furniture today at a garage sale for $40, and i LOVE it! I was just wondering if anyone knows about how old this style of furniture is, type of wood and current value if possible. I would REALLY appreciate it! Thank you!
~Xavier85