What is happening to my new wooden floors?
chrischen377
February 25, 2014
My condo unit was flooded with water by a neighbouring unit. Property management sent in a team to remove all my damaged laminate floors and drywall. Many months later, I had all my laminate floors removed and replaced with new engineered hardwood floors as of summer 2013.
Lately, I've been seeing parts of my floor start to "bubble up". I don't know how else to describe it other than swelling or something. It's happening throughout my unit in many different spots. I've included some photos of the bubbling.
One board's corner is starting to prop up.
Since these floors are new, can anyone give me some insight as to what's going on and why? I didn't have any problems with my laminate floor and was very surprised to see it happening to my current floor now.
Thanks all.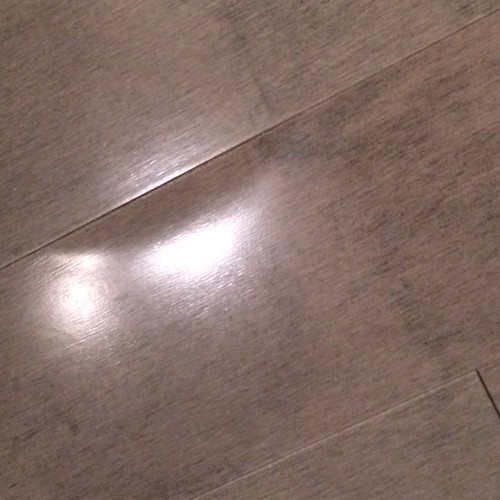 Here is a link that might be useful: Photos of bubbling floor