Greener/Budget temporary kitchen floor fix?
teapot100
February 6, 2012
Hi - we have a very small 70s kitchen and right now it has some 80s/90s sheet vinyl. We don't have the money to do a renovation of the kitchen right now, as much as we'd like, but our plan is to do so in a few years. Until then we need to do something about the floor - and here's a pic of it before we moved in: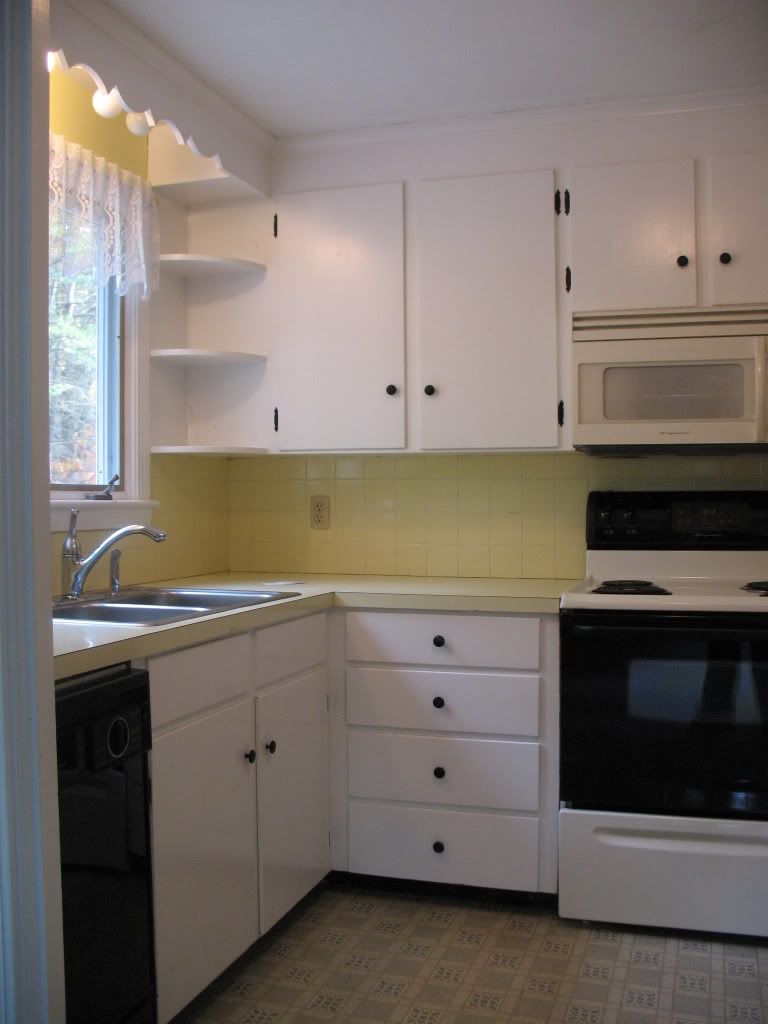 As you can see, the floor doesn't quite match up with the rest of the kitchen, which is a mish mash of white/beige, black and butter yellow.
I'm hesitant to do vinyl because of the off-gassing, less eco-friendly qualities of it, but I've seen nice floors done with it on the cheap. What are some other temporary low-cost solutions (besides an area rug) that would work in this kitchen?