3rd Zojirushi ''bread'': Apple Spice cake
DH loves a sweet after evening meals. This is my 3rd Zoji ''bread''--an apple spice cake from the manual.
Unbelievably simple and good.
Just measure,dump in loaf pan, start machine. Chop apples. Add at bell.
Go read a book.
(Having no beaters or mixing bowls to wash means clean up is unbelievably easy. A quick wash of measuring utensils, and when the loaf comes out, a very quick wash of the loaf pan, to which nothing sticks.)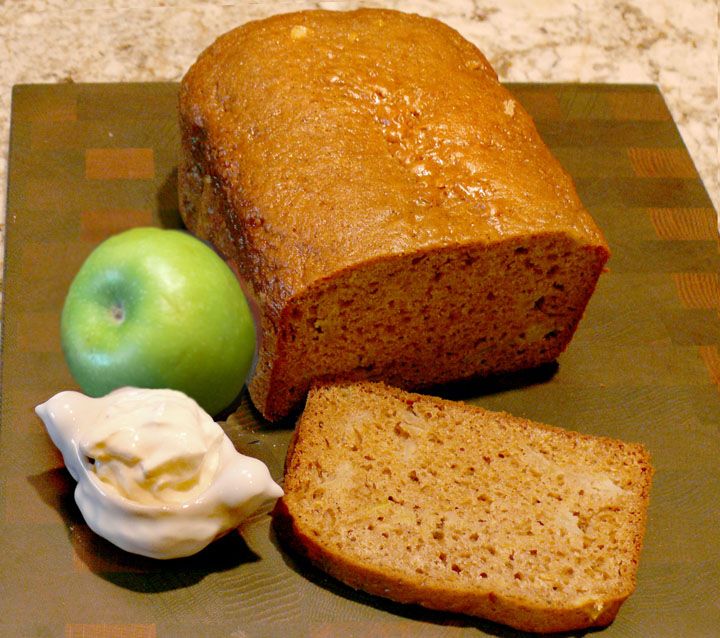 The cake is prettier than it looks here, with a shiny, slightly crisp crust. It was baked, as the recipe instructed, at the light crust setting. I considered icing but decided it was unnecessary and distracting.
I am posting these first breads for people who were interested in the Zoji when I was considering buying it and asked me to apprise them of likes and dislikes. So far, only likes.
I plan to post once more--a whole grain bread, so these posts won't go on forever, I promise. But you know how some of us are when we get a new toy!
This post was edited by Bellsmom on Tue, Feb 5, 13 at 13:06