Help with mantle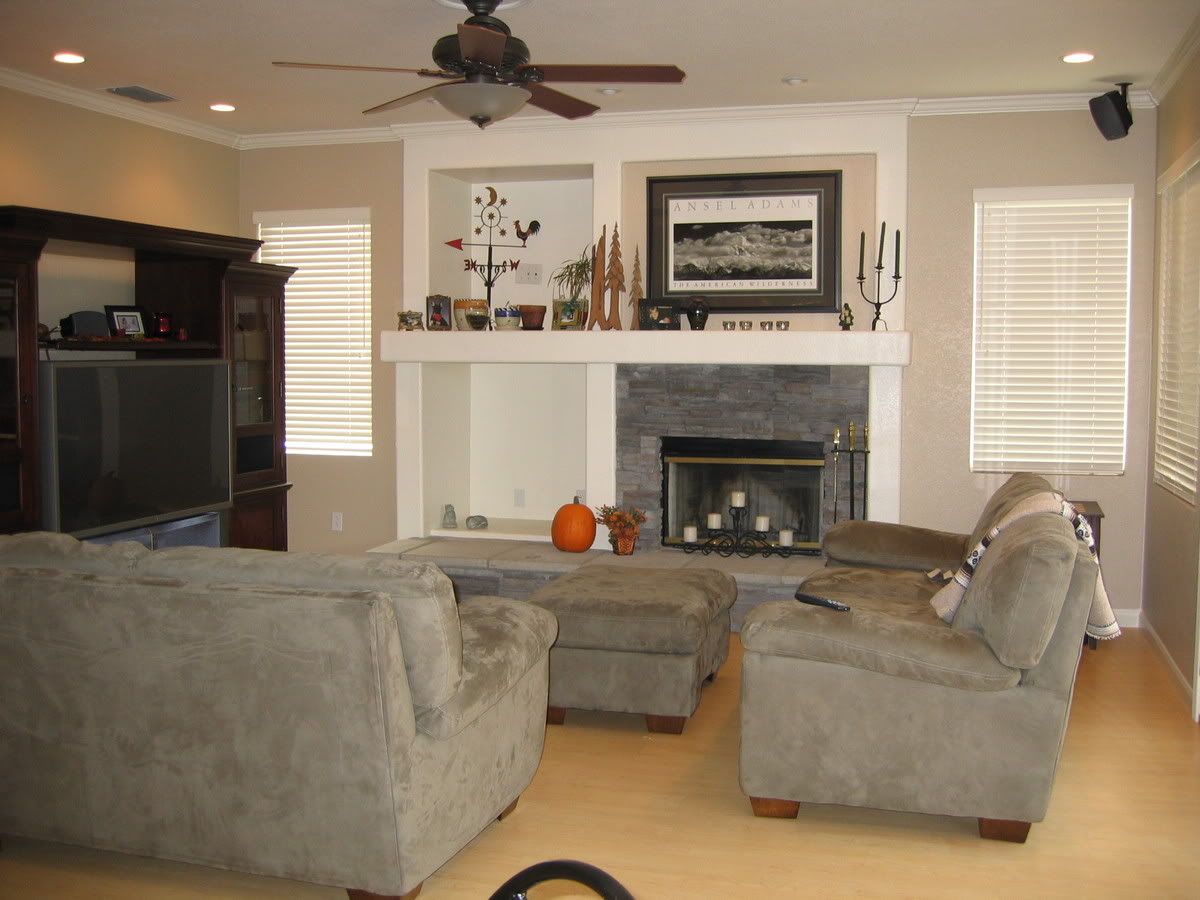 This is what I had. It is all gone. I have lowered the firebox to ground level and centered it on the wall. This now leaves openings on both sides of fireplace, rather than just the two on the left side.
Here is my question... We plan to put 12x12 tile as the surround and for the hearth on the floor. The mantle will be put back the same length as it was before, just about a foot lower. We want to use the two lower open areas on the sides of firebox as cabinets to hold stereo/tv equipment. So our problem is with the mantle legs. If we put them next to the tile surround, will that look funny with the mantle being so long? Or if we put them on the farthest edge what goes on sides of tile? Or should we do 4 legs, two on each side with the cabinet doors between. So it would be leg, cabinet door, leg, tile, firebox, tile, leg, cabinet door, leg.
We are doing a really simple square wooden mantle with square legs. Just cannot figure out where to put the legs.
Another question now that I have your attention... should the hearth be the entire length of the mantle or just in front of the firebox?
I would really appreciate some input.
Thanks