What Do We Think About "Multi-Cookers"?
johnliu_gw
February 9, 2014
Does anyone have any thoughts on, or experience with, a "multi-cooker" like the Cuisinart MSC-600?
I was looking through the rules on college dorms and, no surprise, they usually prohibit most cooking appliances - toaster ovens, hot plates, electric frypans, etc. Some prohibit microwaves, some don't. However, many do permit coffee makers, electric kettles, and rice cookers and slow cookers. The logic seems to be that things with enclosed heating elements and thermostats/auto-off are more likely to be permitted.
Multi-cookers are sort of slow cookers in a steroid rage. They look like slow cookers, but have the ability to heat up to 400F for browning, frying or steaming, in addition to heating at 160-200F for slow cooking, and the usual timer controls. The model I'm asking about is pictured at the link below.
Imagine yourself a college student in a dorm. Would something like this be useful?
I've also thought of a countertop induction hob plugged into a timer, but that seems a lot more likely to be "nixed". The multi-cooker looks like a slow-cooker.
Here is a link that might be useful: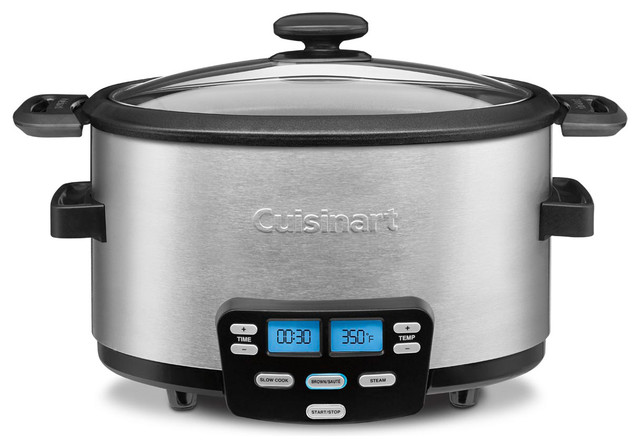 This post was edited by johnliu on Sun, Feb 9, 14 at 12:39