help me decide (with pictures)
I am demoing a tile hearth on my fireplace and then am installing hearth / stacked stone. I cannot decide on how "wide" to install the stacked stone to the left and right of the fireplace opening (the hearth will remain the same size regardless). Currently, the fireplace sits out about four inches from the wall and the current left and right surround is only four inches wide (beyond the gas fireplace frame). So, I will build out the current surround (so that it also sits four inches from the wall) but I am unsure how wide to make it.
The wider pictures shows a mockup if I would extend the surround out to almost the width of the hearth and the "box" that is above the fireplace. The hearth and the "box" extend eight inches from the wall, so the left and right surround will not be the same depth.
The narrower picture shows a mockup if I were to extend the surround to just four inches from the edge. That is the same width as the black frame on the left and right side (frame) of the fireplace.
Any thoughts? I think the narrower choice would be a safer decision. But the wider choice could be a bigger/bolder statement.
Thanks! And please excuse the mess. ;)
Version 1 : Wide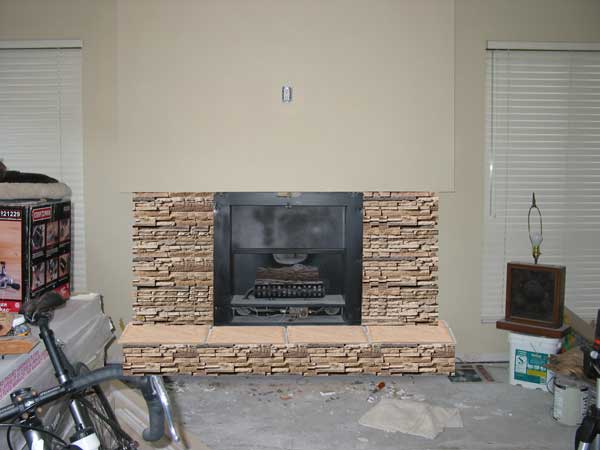 Version 2 : Narrow