Prospective homebuyer, but there's this HUGE fireplace
There's a house that the wife and I are interested in but there's one major thing that has got to go. The fireplace....
The house was built in 1979 but this is not the original fireplace. The chimney on the outside is brick but you can see where later on they decided to add this HUMONGOUS fireplace. It's solid stone but it's not actually attached to the wall behind it, (the wall behing it is actually the other side to a wall in the kitchen but I believe it is what they call free standing?) There is enough space between the wall and fireplace to where you can literally stick your fingers between but you cannot see through to the other side. The stone seems pretty damn solid but we are wondering if we could just remove the whole thing or remodel it to a smaller more modern fireplace. This fireplace takes up the room of a love seat, that's how huge it actually is. Any advice or suggestions?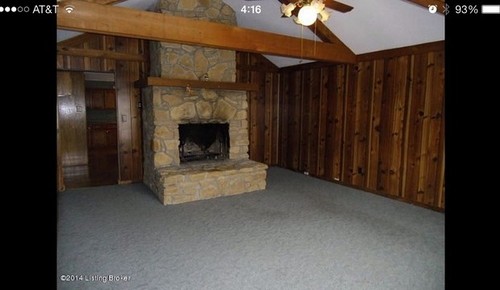 This post was edited by combat_commo on Thu, Jul 3, 14 at 10:06