Chimney Cover/Cap Copper or Stainless Steel?
Coastal area of South Florida; new copper flashing at base of chimney & at roof to wall connection in front of house.
It's my understanding that copper should function best in coastal areas but will look ugly green sooner rather than later...and possibly lead to green water runoff.
I'm looking for function over beauty (just don't want it look bad or clash with copper flashing, which I'm seeking opinions on in Paint forum, whether or not to paint) in a cover/cap similar to the one in the pic along with a full chase cover plus 3" drip edge on bottom. FWIW: The damper works fine & closes inside the house.
That said, copper or stainless steel?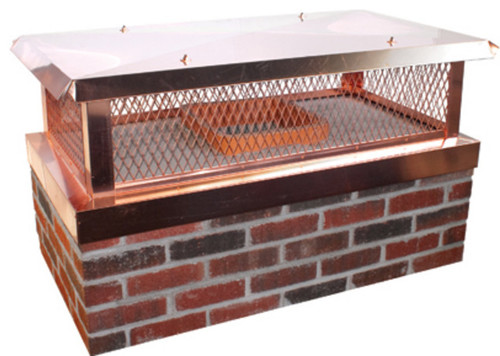 This post was edited by f1668065 on Wed, Jun 5, 13 at 17:48