Praise for Hancock & Moore Kodiak
cindylouhoo
January 14, 2008
First of all, thanks to all on this forum for the valuable information you provide. I've learned a lot about purchasing quality furniture! We would have never reached the decision to purchase H & M leather without reading about it here. A special thanks to Duane Collie for specific info given. We have never owned leather before, but I must say the quality, workmanship and comfort of these pieces is incredible. We decided to make the investment in something that will last us a while rather than going a less expensive route, and we are so glad we did!
Also, I applaud our local retailer, Phillips Furniture, in Jasper, Tennessee for their great customer service. The furniture arrived almost a month ahead of schedule, and we had not gotten rid of our old set or cleaned the carpets. They held on to our new H & M pieces until we were ready (about 4 days later!) They called us to tell us it had arrived, agreed to hold it, called for specific directions for delivery, gave us an approximate time for delivery, then called when they were about 30 minutes away to let us know they were almost here. The delivery men were very careful when unloading the furniture and bringing it inside, plus they were nice and polite!
The sofa, love seat, chair and ottoman are all in perfect condition. We examined everything pretty carefully on delivery and found everything to be in order.
Just wanted to share a great furniture shopping experience, and post some pictures of our new furniture in case anyone would like to see the Kodiak style in Document Saddle. (Still working on decorating, so pictures, mirror and tables in photos don't quite work.)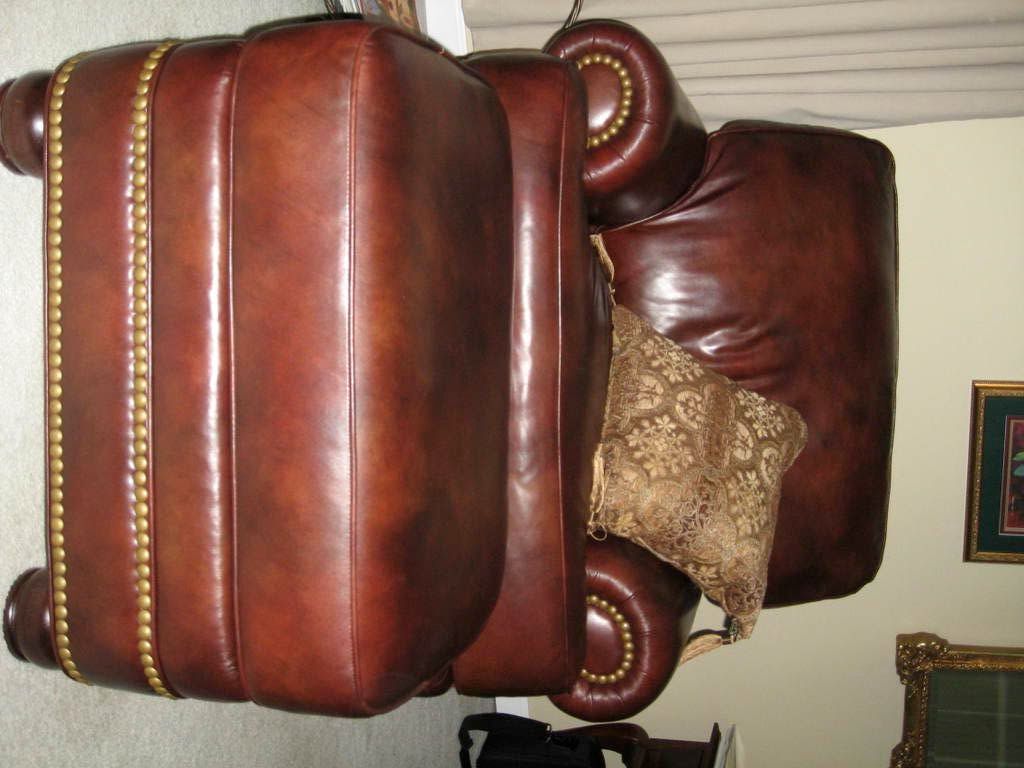 >