Here's a (raisin) toast to GW
I meant to post a picture of the raisin bread toast yesterday along with the fresh new loaf of bread, but I overexposed the image and ate the toast before I knew it.
So. . .Breakfast THIS morning--a thick slice of cinnamon raisin toast with TJ's greek honey yogurt. And coffee, of course!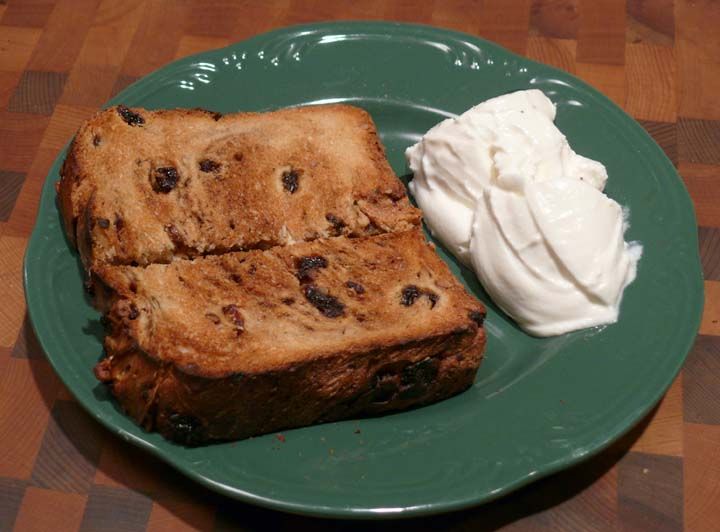 It doesn't get any better than this.
Thanks again, GW. I do love the Zoji.
Sandra
This post was edited by Bellsmom on Sat, Feb 2, 13 at 14:33