SS Support Mon. August 17th thru Sun. August 23rd
Good morning all,
Hope everyone had a good weekend. Summer has come here with a vengeance - temps in the 90's with humidity to match. Really oppressive.
DH and I built a grape arbor and it's going to be beautiful when the grapes grow up. This is the design we used so ours will (hopefully) look like this in a few years. It was alot of work but it will be worth it. Can't you just imagine sitting under this arbor with a nice glass of wine. It overlooks the new field so the view is beautiful.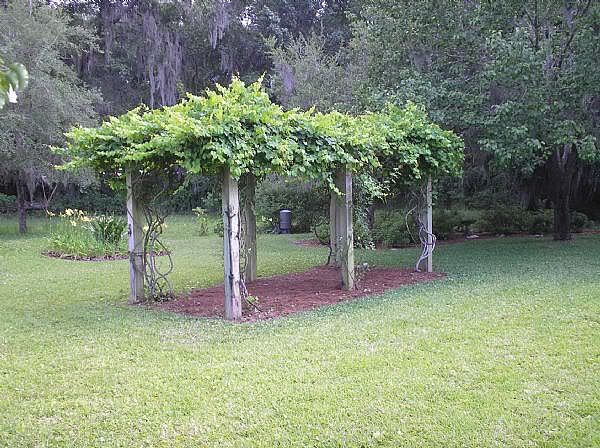 So, how was your weekend?