Wedding gowns and dreams.
My youngest daughter is getting married April 2015. She is 25 and wants a simple vintage style wedding. Heading to Chicago today to meet up with sis and start the hunt for "the Dress".
She has her heart set on this dress...which isn't going to happen. It has to be custom made for the bride in the designers shop in Australia.
Does anyone know of bridal designers that have a similar style as this designer? Or do you have suggestions of dresses that are similar to this one?
TIA. Wish us luck!!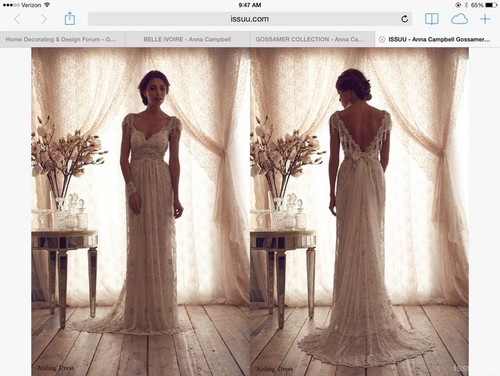 Here is a link that might be useful: Anna Campbell dresses