Finally, garlic
annie1992
January 12, 2014
As you might remember, Katie C sent me several different varieties of garlic to plant, including some Martin's Heirloom, and some that grows well there in Idaho for her. I had planned to save cloves of each for "seed" and plant them, but put my house up for sale in October. Since I'm not at the farm yet, but hope to be out of here before summer, well, I didn't plant garlic.
Instead, I harvested it ALL, 178 heads in total.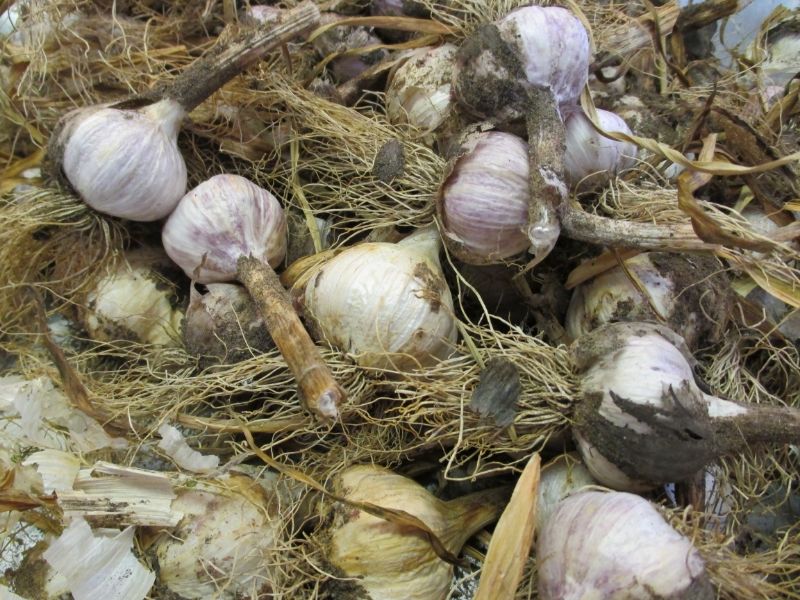 60 were my own "Music" and the rest were a variety of Katie's types. The "Music" was by far the largest, and some of the Russian was the smallest: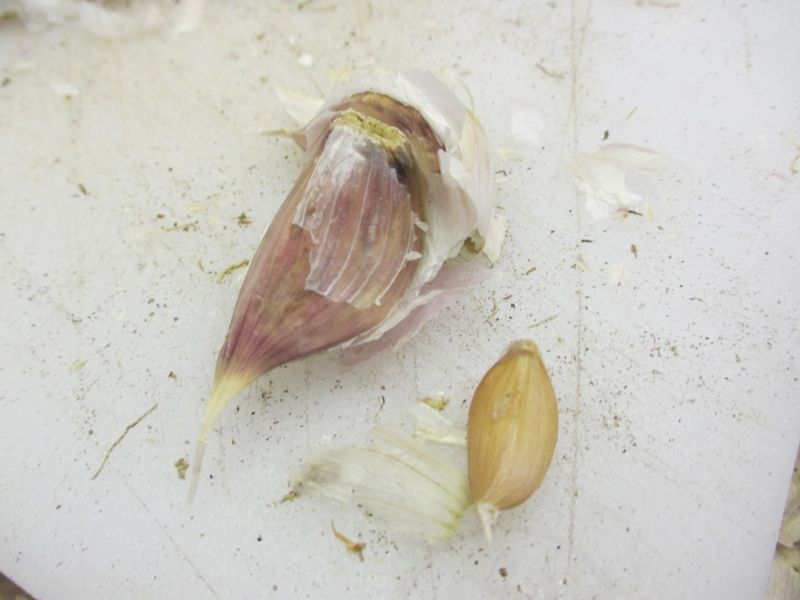 I started cracking garlic heads and putting cloves into a pan with a lid. Shake, shake, shake as hard as you can. This also works with two bowls. The garlic goes from this (half "shaken):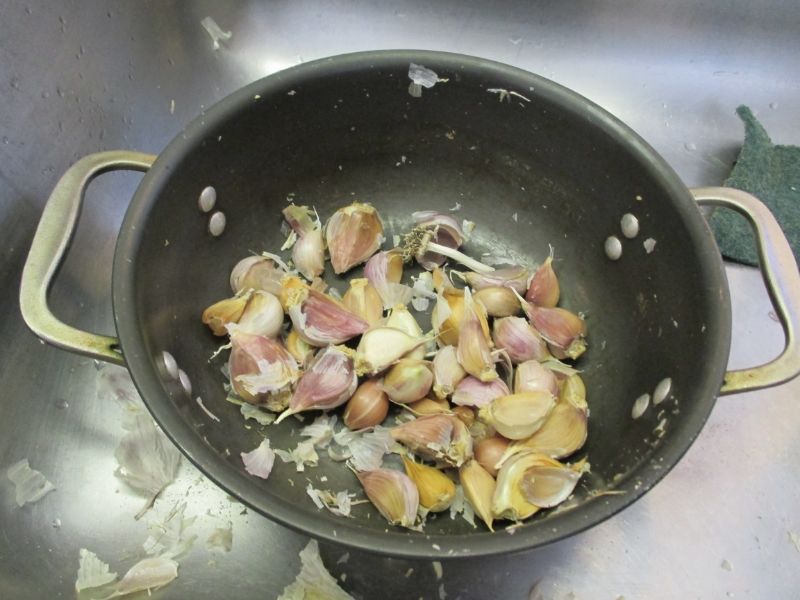 To this, after about 15 seconds of shaking: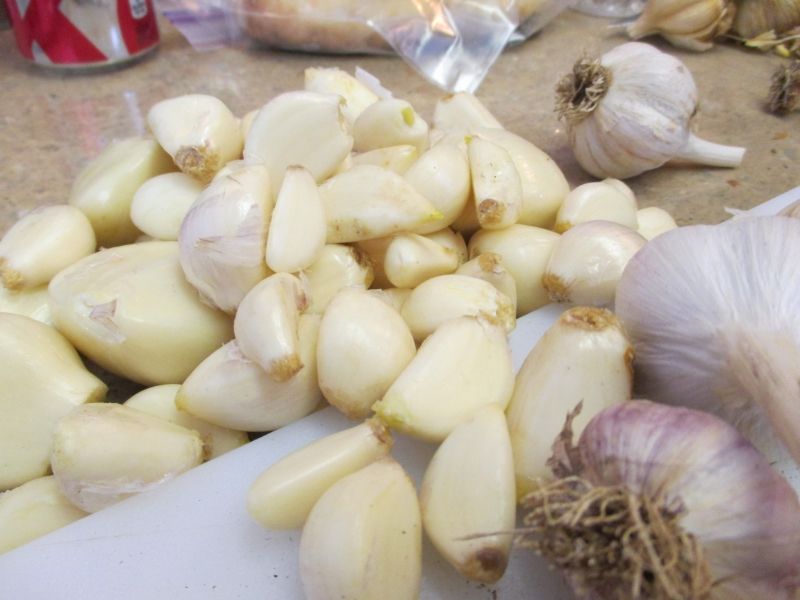 I'm amazed how well it works, but you have to shake HARD.
Into the food processor, then the dehydrator, and I ended up with a LOT of garlic.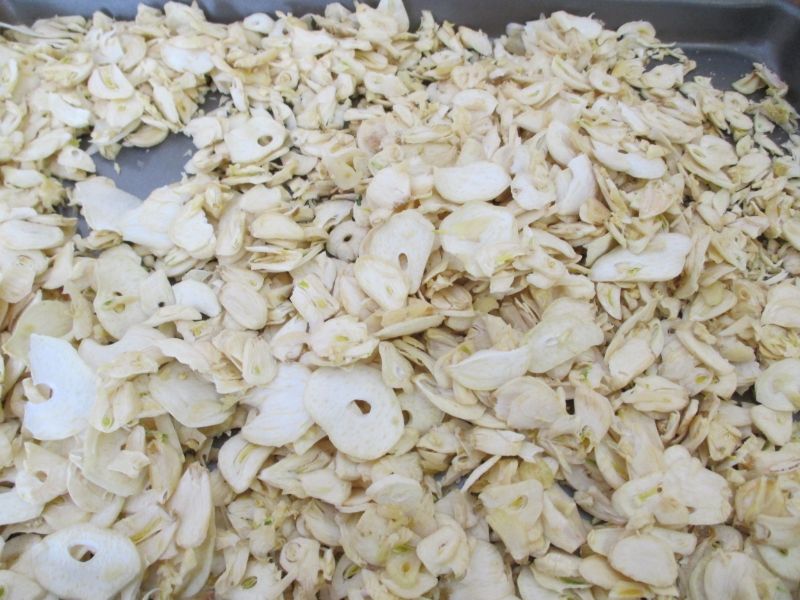 Since garlic releases the allicin when crushed or cut, I will crush it in the mortor and pestle as needed. I just put it into half pint jelly jars for storage.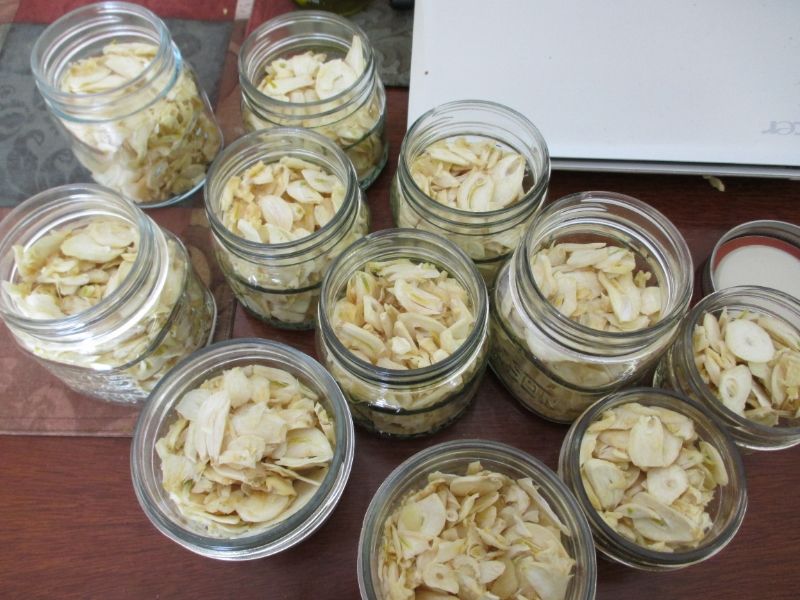 I figure I have about 3 years worth, LOL.
Annie