Cracks in wall - new home purchase
wolverine_man
March 31, 2014
Wife and I are looking to purchase a somewhat contemporary looking house built in 1993- a tri-level. It has vinyl siding as well as very large angular windows common for that time period.
First concern. There's a small amount of water spotting on the ceiling in the finished basement right at the point where that wall meets the ceiling. House has what's considered a daylight basement with some small, higher up windows.
The sellers are aware of a leaking sliding door off of the living room which would be directly above this point, but one floor up. They said they are going to completely replace the sliding door with a contractor before sale. They are also going to fix the skylight that has a leaking issue but that is in a completely different part of the house.
Second concern. There is also a vertical crack that is just below one of the high wall windows but above a sliding door on the back of the house leading out to the deck.
Third concern. There is a long horizontal crack that goes right along the finished basement's ceiling support beam which is encapsulated in drywall
Please see the attached photo of the window crack. Looks like I will have to post the others separately.
We do like the house.
Now, we are definitely getting a home inspection. However, would any of these issues raise an alarming high level of concern to the point that you would not even consider the house?
Thanks in advance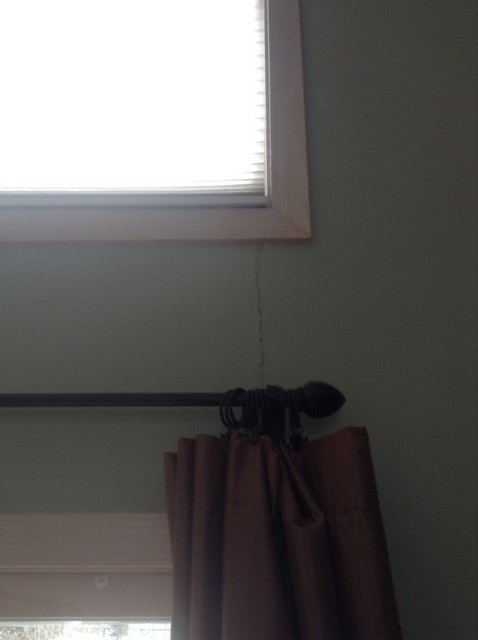 This post was edited by wolverine_man on Mon, Mar 31, 14 at 21:11