Daily Support Mon. Jan. 18th thru Sun. Jan. 24th
nhsuzanne
January 18, 2010
Good Monday all,
It's snowy here this morning! I had a great time in Augusta but our drive home in the storm was 5 hours long instead of the 3 1/2 that it should have been. Still, we got home safe and sound and tired! The snow continued through the night leaving a wet heavy mess of 10". It is really stunning outside though. Naturally, DH left yesterday morning for work so snow clean up is on me. Been up since 5 am, back in the house by 7:30 and scrambled to get to work! Whew! I am definitely having a bad hair day but who cares! LOL
I did not take many photos at the trade show, bad lighting, etc. but thought you might enjoy a few pix I took along the way to work this morning. It's so pretty out.
This is my drive to work: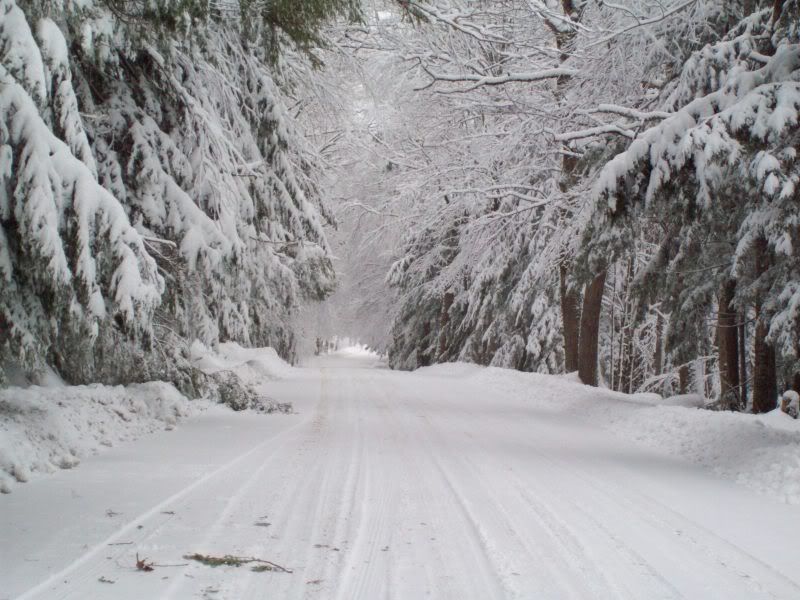 A frozen pond:
Approaching Peterborough:
Almost there:
View from my desk - how lucky am I?