It's December 2013, how is your build? Part 2
autumn.4
December 21, 2013
lori-we are in desperate need of your sweeping fairy over here. :) Electrical sure is the messiest of jobs thus far. Wood shavings everywhere. I finally took a few pics with the good camera. I thought I'd get out there today and get some work truck free pictures in the daylight but the HVAC guy was there. I am not going to complain about that though. It's looking like electric/plumbing/hvac will wrap up by the 27th. Hoping that insulation and siding will start the following week!
rb-paint, YES! Doesn't it make you just want to move right in?
I realized I haven't even posted a pic since windows were installed.
Here are a few: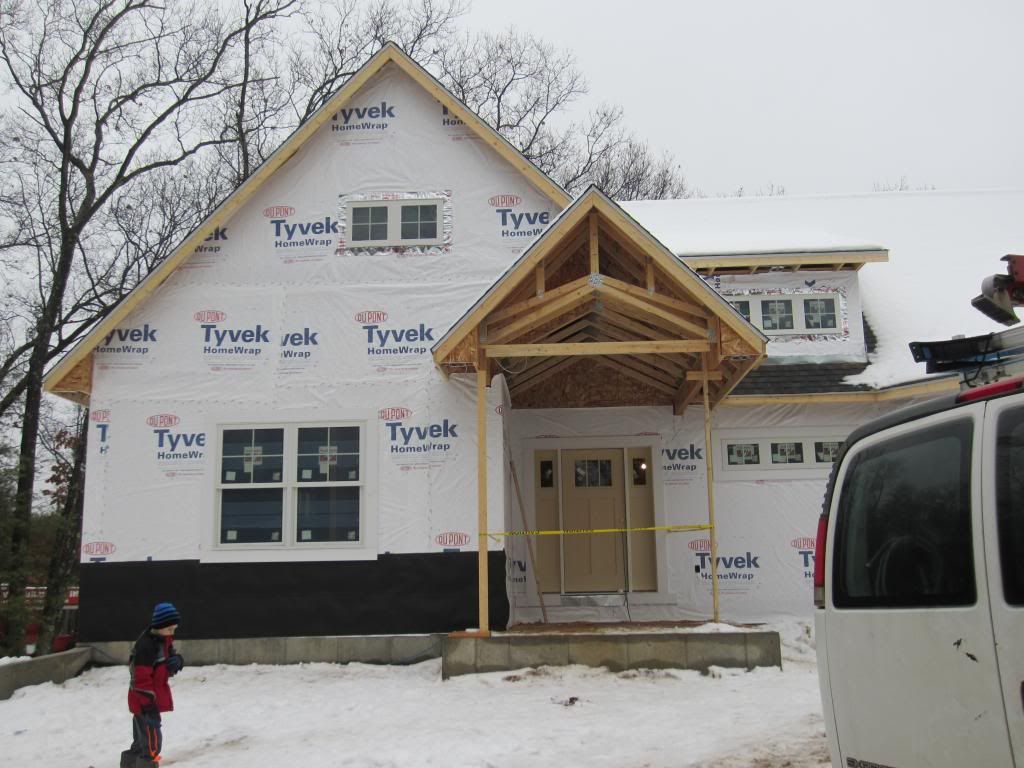 Stairwell/dormer: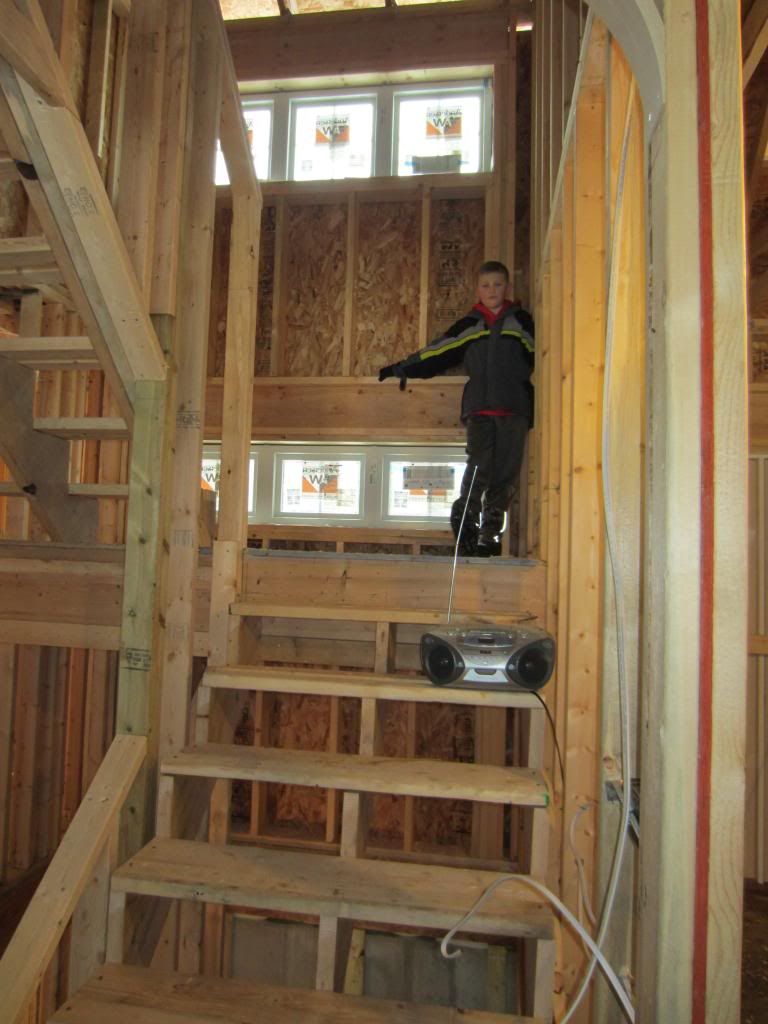 From foyer looking toward living room, dining room, kitchen: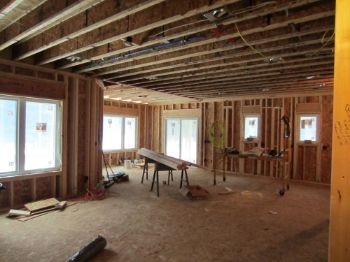 From dining room:

Covered porch (love-my favorite spot so far):