Snowman Candy Bar & Wreath
amberscu
December 15, 2008
Here are two of the projects I worked on this weekend. I made the candy bars for Jaiden's teachers and the wreath for me.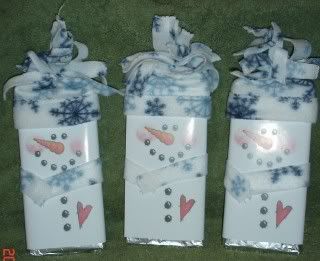 This was the first time I ever made the candy bar wrappers. I thought they were pretty easy. They make a great gift with little cost!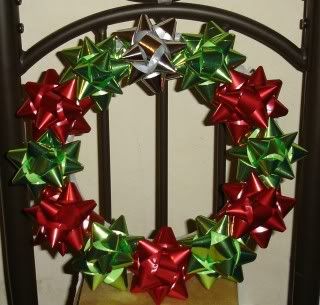 The wreath was east and inexpensive also! I have a big $2.00 invested in the wreath!
I am happy of how they both turned out!
Here is a link that might be useful: Red Mommy Crafts