Making mushroom ornaments from my childhood bedspread
concretenprimroses
December 3, 2011
I wrote last month for suggestions on what to do a strip I saved off with my childhood bedspread which I was finally throwing (most of) away. Well I still might make a scarf as suggested BUT I was trying to make mushroom ornaments with a cork stem for an upcoming craft fair. I didn't have batting for stuffing but I remembered that quilt which I had in a garbage bag but not yet taken away. I cut small pieces of it for the stuffing. Well that mushroom wasn't cute enough, but while I was handling the bedspread (100% cotton, from the Sears Roebuck catalog) I realized that I could use it to make the whole mushroom cap, not the stuffing.
So here are 15 caps ready for stems.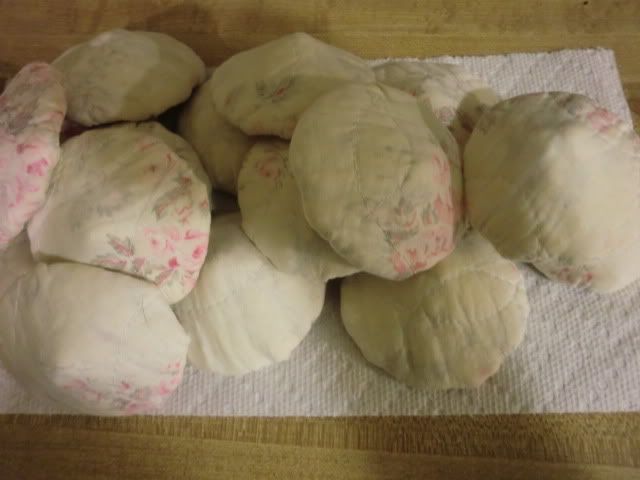 And here they are with the corks hot glued on.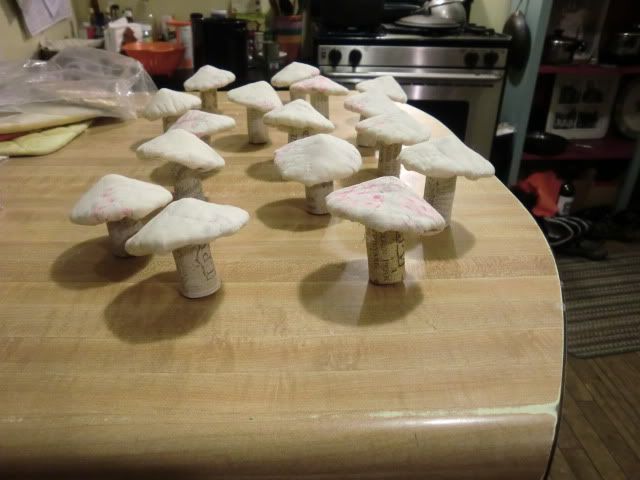 And here are some all painted up and with a little raggedy edged piece of fabric on the bottom of the stem.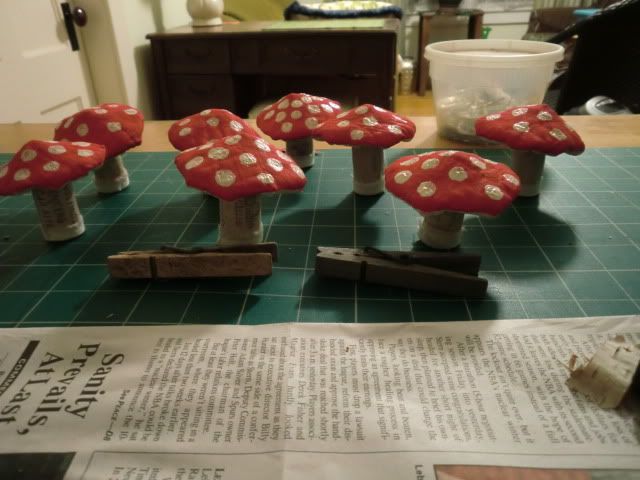 My thought is to attach each mushroom to a clothes pin with a tiny pine cone and a piece of birch bark.
I'm thinking of trying out keeping a few with the roses quilt fabric unpainted, and putting lace on the stem instead of torn fabric, for a shabby shroom look. Not sure if that will sell, but you never know!
What think?
Again I'm stymied on price. Any suggestions? I'm waffling between $5 and $9.
Thanks for looking
Kathy