Asking help on a builder's plan already at dry walling stage
nightowlrn
December 29, 2013
Hello. I have a builder with a property we could live with and at a price we are okay paying that is at the drywall stages. If I can make a few changes and stop the current cabinet order, it might get us in a place we wouldn't be unhappy about by April. So. Below is the plan. What we LIKE is the MBR on the main floor, a study, open kitchen to the living room, PR off the garage, simple lines. What we DON'T LIKE is that fact there are hardly any closets, the pantry is an after thought, the kitchen doesn't look ergonomic.
We think we can put a laundry room on the second floor and a w/d in the MBR. That frees up a lot of space in the back hall. I don't think it is too late to put the PR at the front, turn the rest of that area to a proper rear foyer area with a pet station, and create a great pantry.
Help -- any creative types want to take a stab at the kitchen and back hall area? I think I am okay with a coat tree in the front foyer, but would really prefer a build-in bench with hooks or a closet.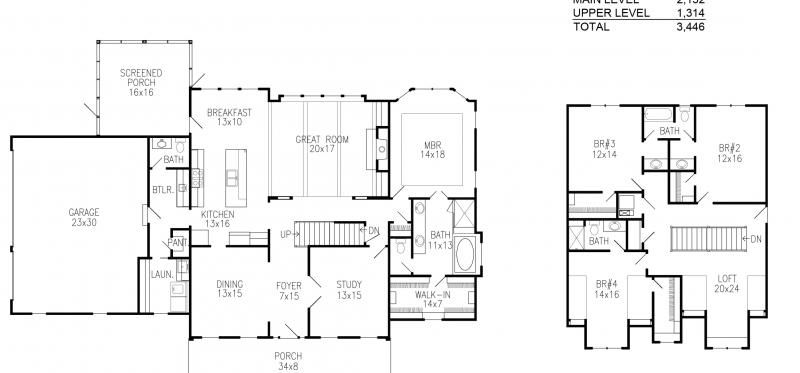 This post was edited by nightowlrn on Sun, Dec 29, 13 at 16:26