Gift Baskets
evelyn_craftdiva
December 13, 2006
Here are some of my gift baskets that I've been working on.
Chocolate Lovers
Coffee Lovers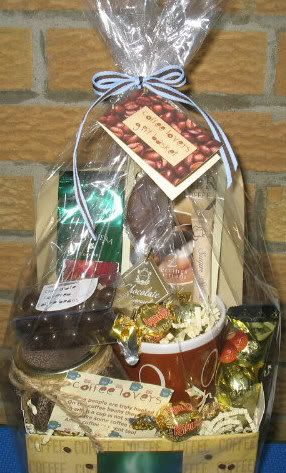 Tea Lovers
It's A Boy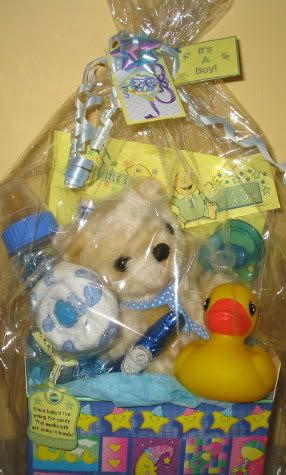 It's A Girl
I'm still planning on making "Friendship", "Cat Lover", "Dog Lover", "Sports Lover", "Old Age" and House Warming" ones. They won't be in time for Christmas but I hope to sell them all year round. In some I am incorporating some of my gag type items like the Sports Dammit Doll, Friendship seeds, Spools of Friendship, OTH Voodoo Dolls, Survival kits, etc. On the back of each one I am adding a laminated card with a poem or saying or something specific to the theme printed on it. As an example here is what I am using for the cat one.
Cat's Prayer
Now I lay me down to sleep,
I pray this cushy life to keep.
I pray for toys that look like mice,
And sofa cushions, soft and nice.
I pray for gourmet kitty snacks,
And someone nice to scratch my back,
For windowsills all warm and bright,
For shadows to explore at night.
I pray I'll always stay real cool
And keep the secret feline rule
To NEVER tell a human that
The world is really ruled by CATS!
Anyone have any other themed basket suggestions?TIA