The ornament for the party this year..... 3 pics...
FlamingO in AR
December 9, 2008
Last year it was the faeries in the string balloons, remember? lol Of course you don't, I'm teasing.
Anyway, this year I decided to take it easy and do something simple. I made multi-colored Moravian Stars and hung a beaded dangle from the bottom. I sprayed the stars with clear glitter first, then attached the dangle. The stars are made from colored printer paper cut into 1/2" strips and finished, without the dangle, are about 2" tall. Not too tiny, not too big, just right.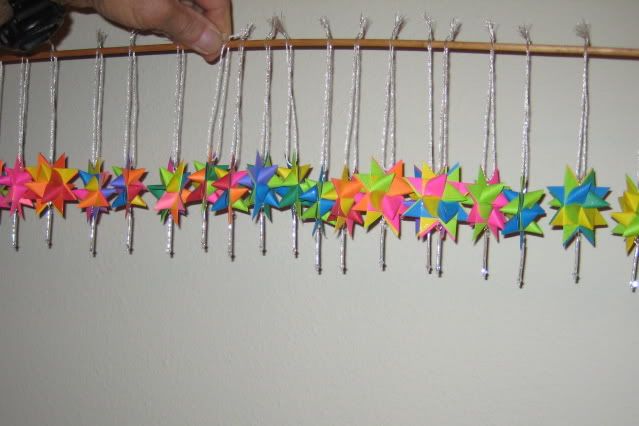 The light has to be just right for them to look this gaudy! lol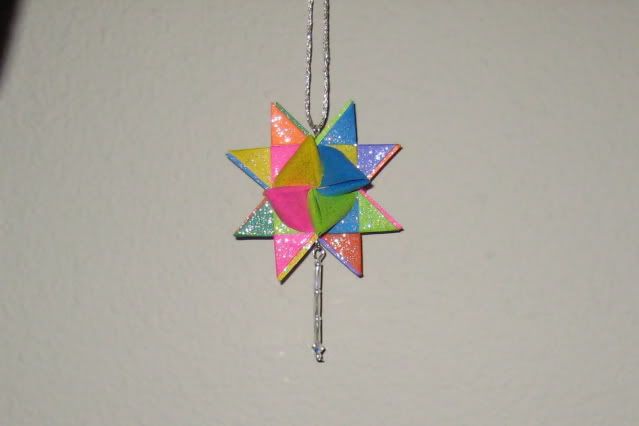 This was last years, there were 24 of them and were a big hit at the party -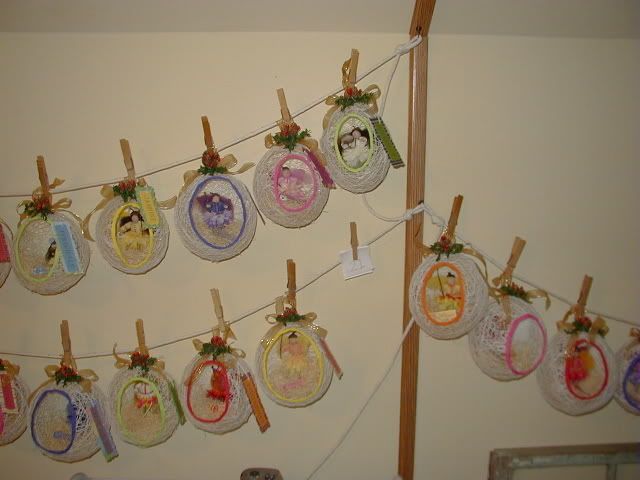 I hope they don't throw rocks at me this year! lol