I need help with many things!!! Pricing and pincusion stuffing...
concretenprimroses
November 16, 2011
Two things: Pricing questions and how to questions about 2 items
In another post I talked about having a craft show in a friend's home. Another friend came up with the idea of her friends making some brooches or other small things and donating the money if they sell to "the house" to help her out.
1. So I made these 7 kanzashi flowers from fabric I had already. I did a quickie/easy center with hot glued buttons and a couple cute shapes I got on etsy.
Can I just hot glue the brooch pin to the back or should I sew it on (to the felt circle). AND what should I charge? Or maybe I should ask first do you think they will sell? I held them up to my shirt and the look very pretty.
The are about 3 1/2 inches accross. I will try to make at least 5 more.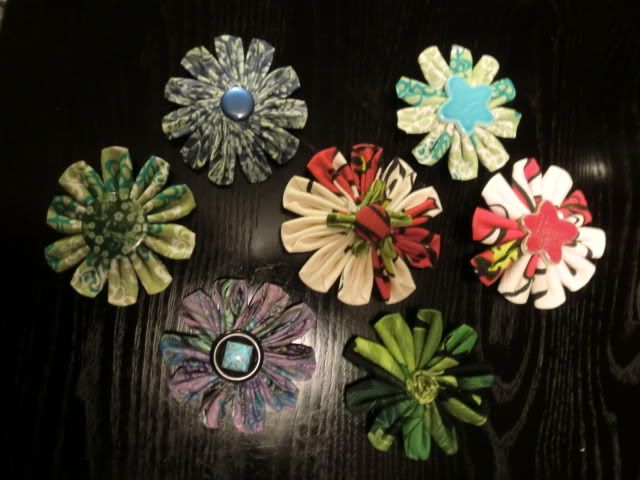 2. I also want to make some pincushion/ornaments from canning jar lids, like the one below which belongs to my friend Susan. What would be the best thing to stuff a pincushion with? I'm not sure just regular poly fill is the best. Its probably too early to ask for a price idea since I haven't made any yet.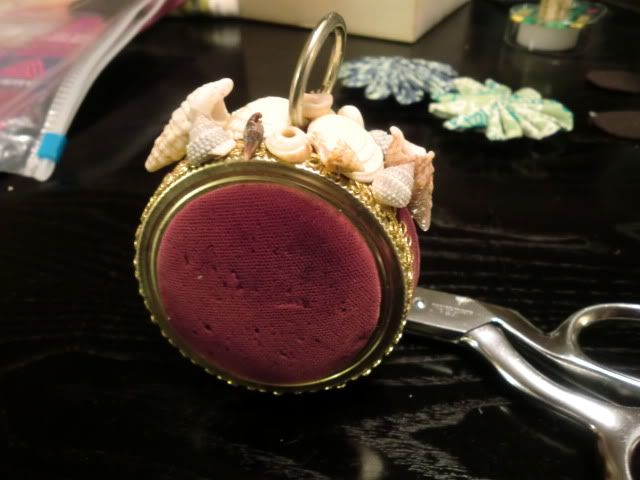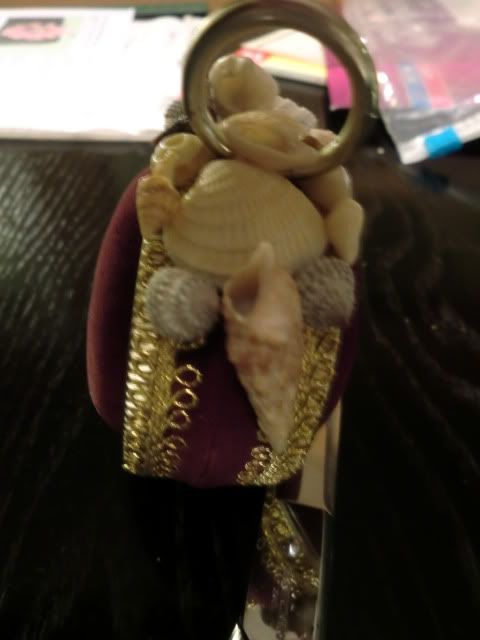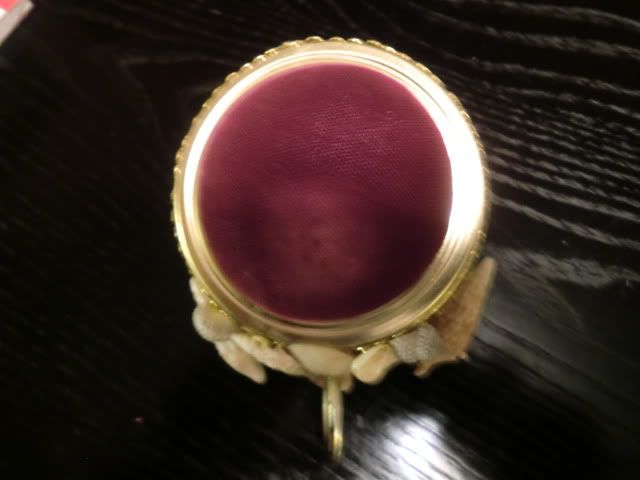 I love the whimsy of sea shells on a sewing aid.
Tia
Kathy