Another angled Garage Floor Plan (1 story)!
Hi Everyone,
I'd love your feedback on my floorplan. We are a family of 4, kids are 11 and 14, and this is a single story with walkout basement in the northeast (suburbia).
We will finish the basement as part of the build and are planning a fully accessible bedroom, bathroom, and rec room.
My preferred style is French country (more French, less country). I'll post the exterior layout later (it needs some work), but I'm happy with the floor plan as laid out. I especially love the very wide dining area- with enough separation from the kitchen so guests aren't watching me cook/cleanup, but close enough to feel open. I don't care for formal (separate) dining rooms. Ditto for the kitchen- its open enough, but not totally open. I have not spent a ton of time looking at the kitchen layout. I initially wanted the fridge on the back wall near the sink (for convenience to the deck and so people aren't walking around to my work area for drinks). But that would give me a front door to fridge sight line instead of a front door to backyard sight line....
I'm struggling with the powder room- its huge- but it needs to stay that long because of the exterior gable. I'm debating weather I can (or should) fit a stand-up shower in there. It would be nice for my son to use (and not have to take turns with his sister in the kids bath) but it seems overkill to have 4 full baths in the home.
I'm posting it in 2 halves so it will be bigger.
Thanks!
NePool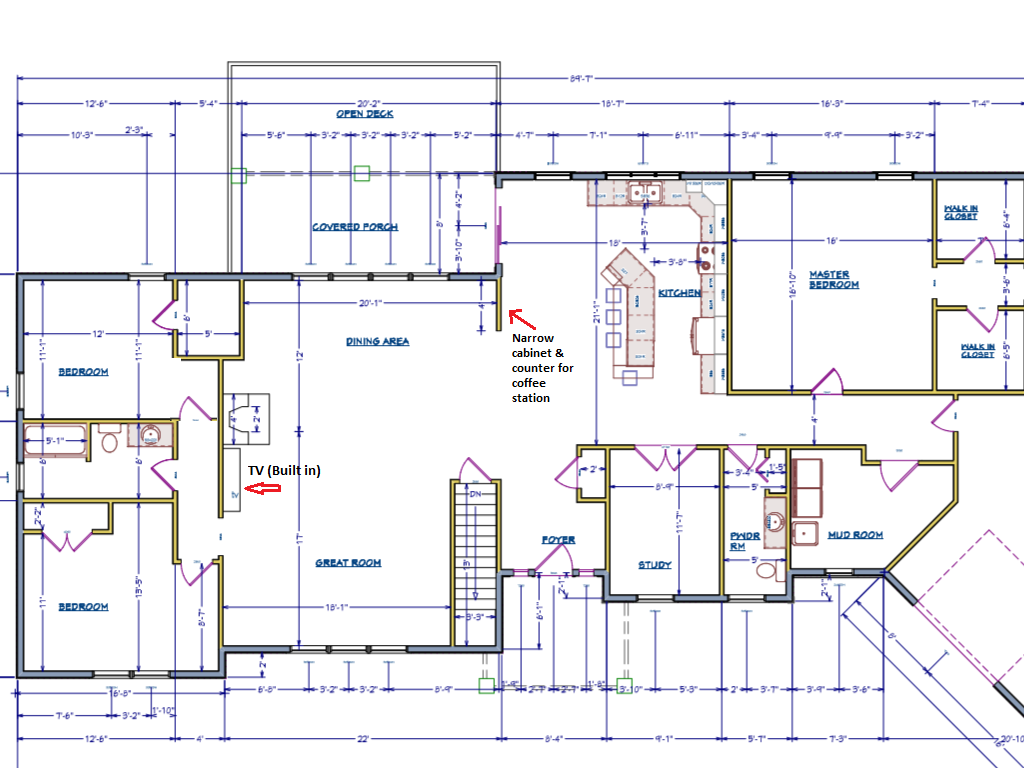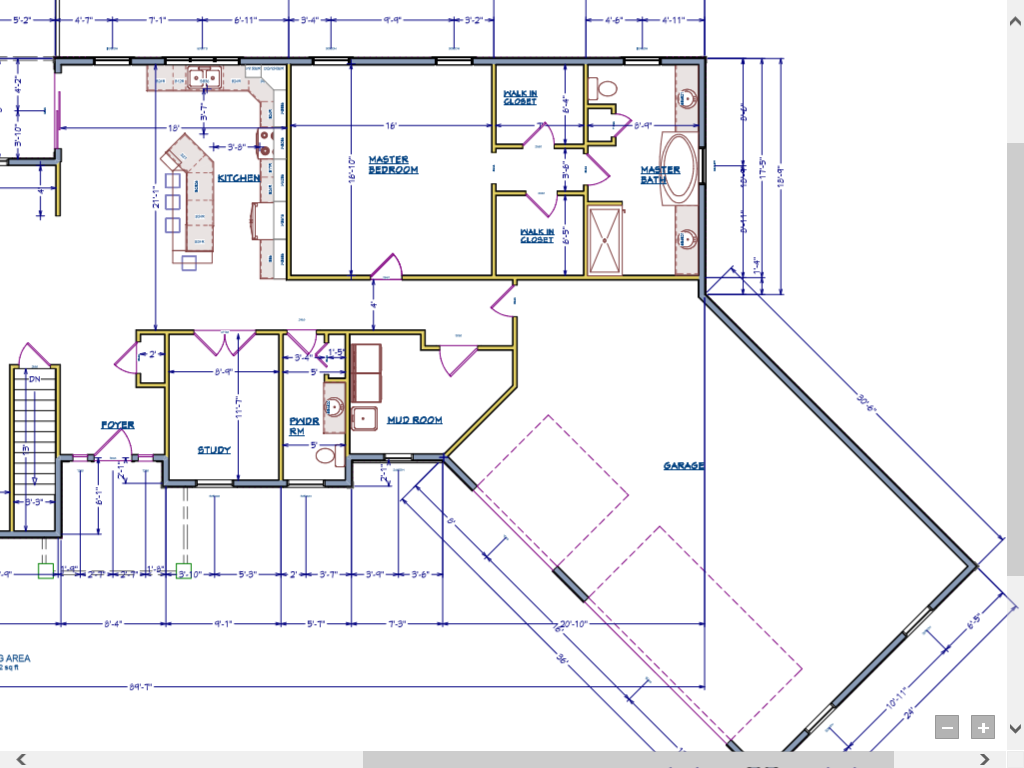 Here is a link that might be useful: