'Magic' Pillowcases
amberscu
November 19, 2008
These are the pillowcases that I made to go with the Magic Pillowcase Christmas poem. They are so easy to make!!! If you can sew a straight line, you can make these!! I have a big $2.50 invested in these!!!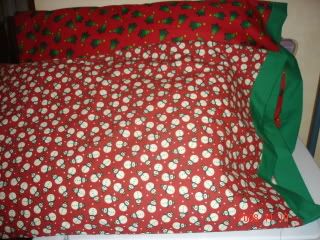 I am going to give these out at my daughter's preschool instead of treat bags!
If anyone knows a neat way to package them, please let me know!!!
Here is a link that might be useful: redmommycrafts