Latest project
sweets98
November 15, 2007
I have been looking for something to put in an old window and hang in our bathroom. I finally decided to paint something and settled on what last week.
I started it on Friday and it looked something like this.....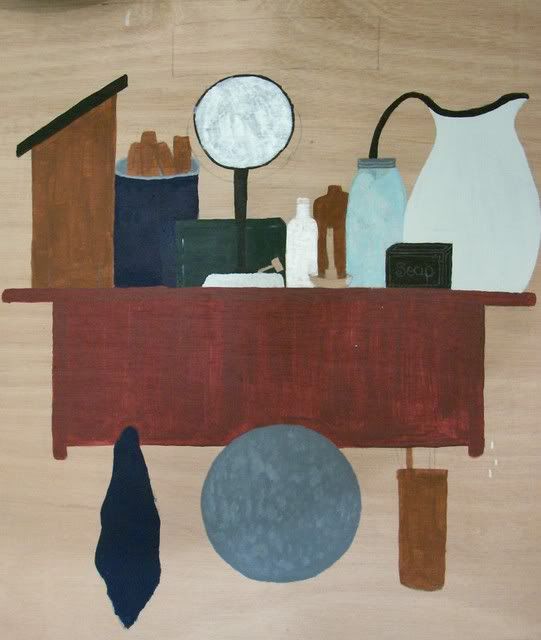 I didn't get to play around with the picture again until Tuesday and then I changed things up a bit and worked on the details most of the afternoon and evening. Last night I did more detail and cleaned things up today. I still want to work on the sign because it's not quite right yet but it's next to done. I need to get DH to cut like a 2" section off the side (you can't see it) and then we'll attach in the old window (it doesn't have any panes).