Need ideas- how to package up these faeries! 3 pics
FlamingO in AR
November 4, 2007
OK, a little history- late last year someone here posted about some little faeries and someone else posted a link to Sally Ann Mavor's faeries, they showed kits and a book. I fell in love with them, something about them reminded me of my childhood. I got the book and started making them for an ornament exchange party that I go to in Dec. I made about 35 of them, sold some, gave some as gifts and I have 24 for the party. (I had a blast making them and getting together all the fun materials to do then, but I'm about sick of making them, phew. I want my old/young eyes back!) lol Right now they are languishing in baggies. I need a way to prettily wrap and present them at the party. Nothing TOO elaborate, and must be easy to open without someone actually crushing the faerie since they won't know what's inside, but baggies won't cut it. Presentation is key, you know! lol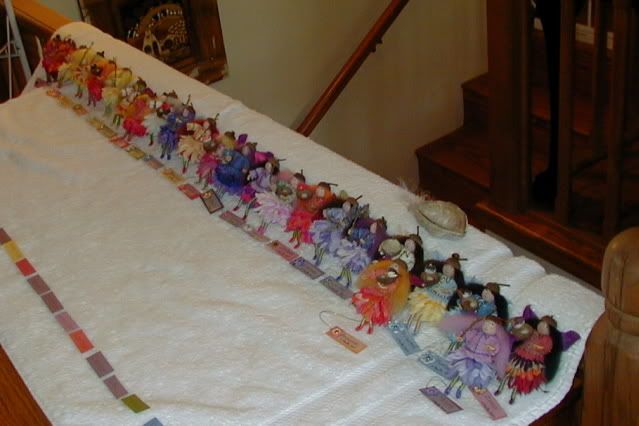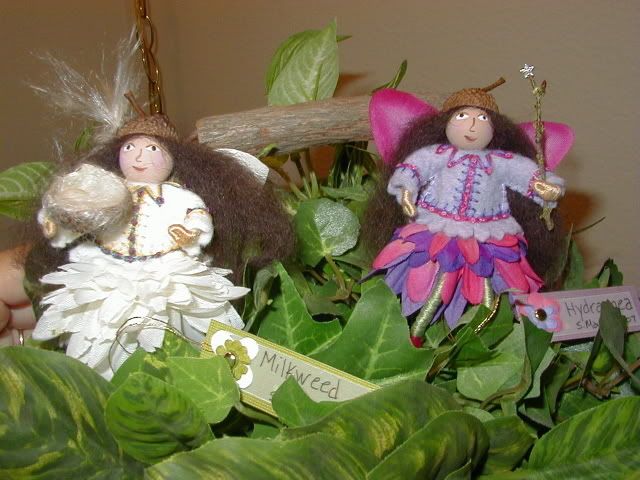 For size-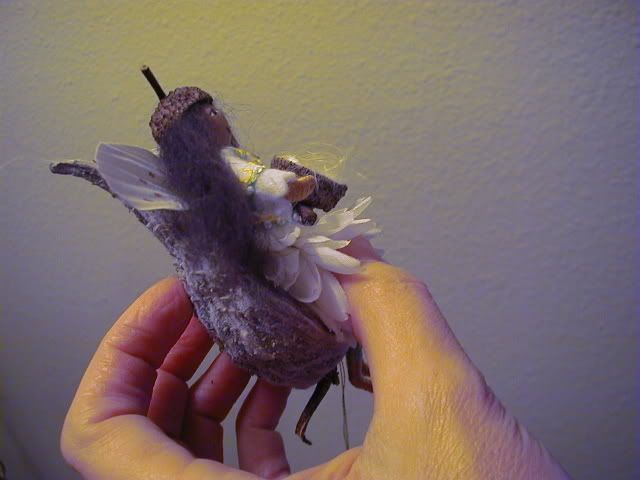 The only inexpensive way I can think to wrap them is to just use one or 2 sheets of tissue paper and pull it up and gather and tie it at the top. Seems kind of lackluster, though. I wouldn't mind folding some boxes or something but because they're about 4" tall I am having trouble finding a pattern for a box big enough.
What do you crafters think? Any brilliant packaging ideas out there? How would YOU present them if you were doing this???? I wish I could think of a clever, faerie-ish way to do it! Like make a giant mushroom and put them inside it. lol
I'm planning to let everyone draw a tag that matches one on a faerie and then let them trade the tags until they get a "name" they like. (They won't know what the tags mean yet.) Then when it's my turn to hand out my ornies, I'll pull a wrapped one out, read it's tag and see who has "Milkweed" and give it to her. Then later on they can trade again if they want. Does that sound like a fun, mysterious way to do it? Or is it too much trouble? Should I just hand them out once, no extra mystery?
Thanks for any ideas you can give me.
Here is a link that might be useful: Here's a link to her book......