What are you working on? 10/15
What are you guys up to this week? :)
I have some photos to post this time!
I have been working on these fabric leaves for about almost two weeks now. I got leaves from the yard, traced them and cut them out of muslin. I did this batch all doubled with wax paper in the center so they crinkle. I painted the muslin using all the normal fall leave colors watered down. I really like them but they take longer than I thought they would to make! I have another batch of maple and oak leaves that I just need to sew the lines on. I'm not doing those doubled, though.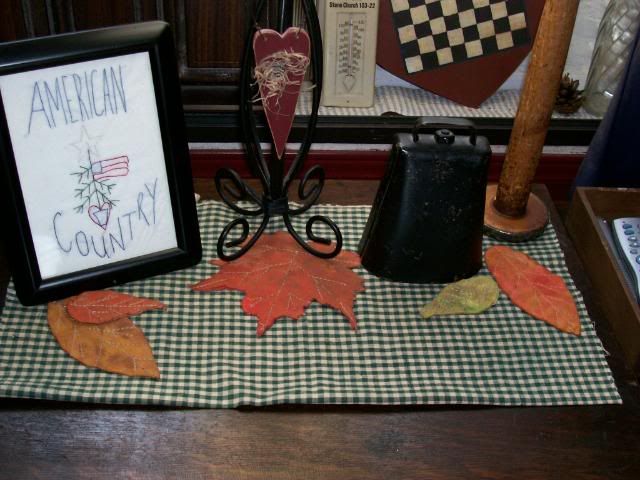 Then I made this over the weekend. I worked on it some on Saturday night and some yesterday afternoon. I LOVE stitching! This is my own pattern...I just drew out what I wanted and kept adding to it. They are really simple!