How even is your site finished HW floor stain? Nightmare finish
Our beautiful 4" white oak floors turned into a nightmare at the end of our build. The flooring sub kept not showing up and delaying the whole build. Our entire main floor is hardwood so anytime flooring work was scheduled everything else was put on hold. The guy did a terrible job with the stain. It was so bad that the stain scraped right back up. Our builder fired him and hired someone else to refinish all of our floors. They look a ton better, but I'm still not happy. Of course, I have no other experience with site finished floors, so I'm not sure if I'm being too picky. When I pointed out some of the more noticeable splotches, I was told "that's just the grain and how the wood took the stain". I think I'm just being misled.
Of course the flooring nightmare happened right at the end, after we had already closed on our previous house, packed all of our belongings, and scheduled the moving truck. The finish coat was done the night before we took possession. So now we're in the house trying to figure out how to handle this.
Here are a few pics I took with my phone this afternoon.
Front hallway. I see circular sander marks on the left side.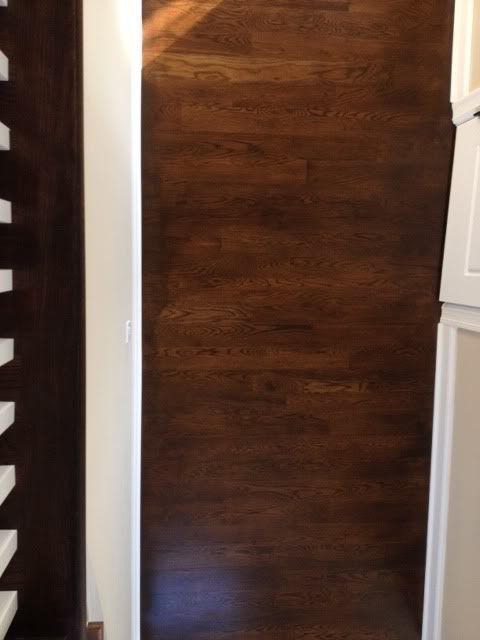 This light spot in front of the cabinets and just the general uneveness of color.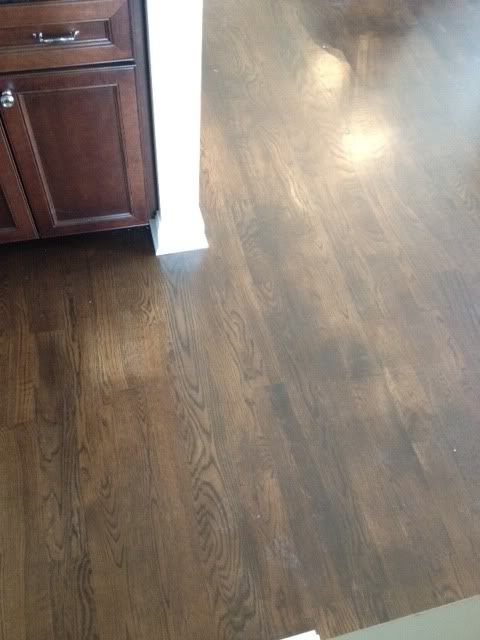 I'm annoyed that there is a difference in color when I open the door to the basement. We have the same problem in other doorways/closets.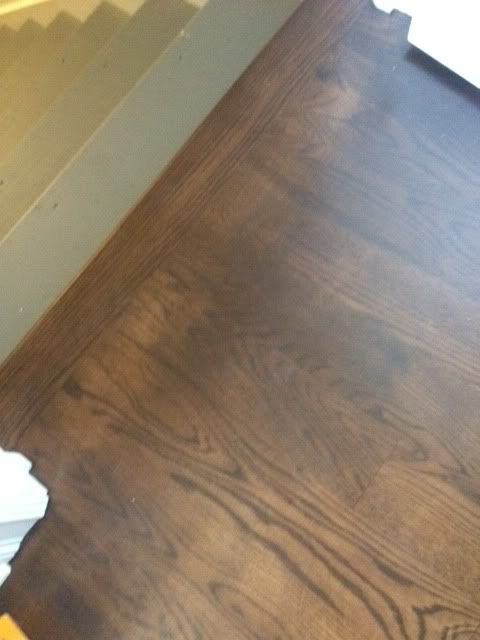 Here is around one leg of our island.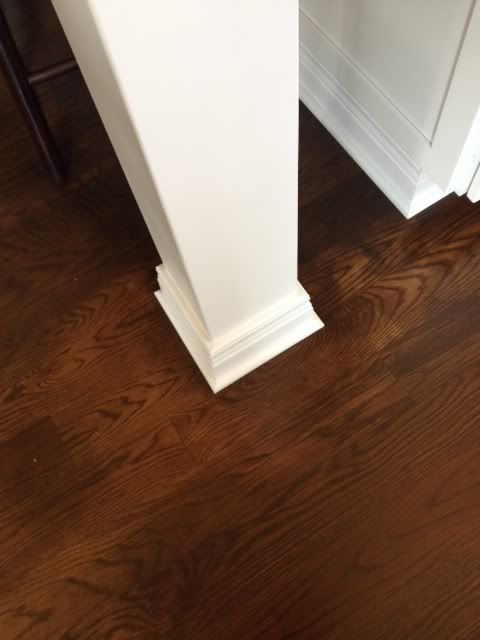 Another hallway. The sides are darker than the middle.
So am I being too picky? Is this typical of site finished hardwood floors? Should I expect "handmade" "artistic flaws"? I'm so disappointed. The floors are georgous in the areas where it's done right, but I can't help but see all the imperfections.
The floors were a disaster in the upstairs hallway too. The second sub thought he could get away with just buffing and putting a final coat on, but when I showed up to bring over our first load of boxes I could see circle marks all over. The stain wasn't sealed in at all and was wiping off on our socks. They have temporarily covered the upstairs floors with carpet until it can be fixed. We will have to go away for at least 4-5 days for them to refinish upstairs.
Here's what the floors look like upstairs underneath our temporary carpets.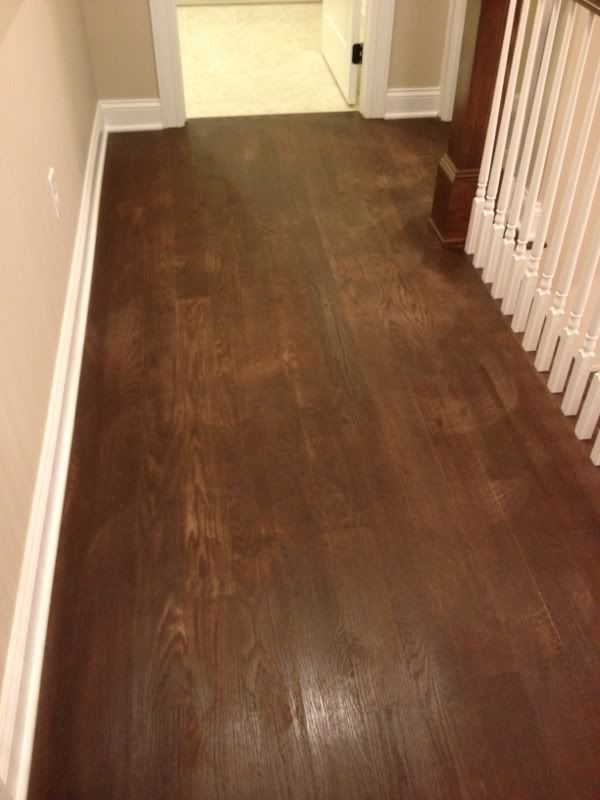 Seriously, a complete nightmare. Any advice? Obviously the upstairs needs to be completely redone, but are the other examples acceptable? Should we be pushing for them to completely redo our main floors as well? Is there another solution for evening out stain?