prairie dress and a school bag...
When I went to Florida in June to surprise Jamie aka Kikistreehouse for her birthday. She made me this school bag while I was there. She also made me the dress earlier. It even has our last name and the year we were married on it.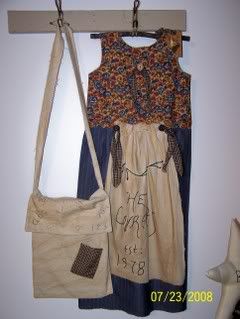 She even put a chalk board and chalk in there too.