Comparing the Sharp 24" drawer microwaves?
MizLizzie
December 10, 2012
I understand the original 24" Sharp drawer micro KB6001NS has been discontinued and replaced with KB6524P, which I've pictured here. The new one is .2 larger, but that's not a factor for me. I can still get the old one on eBay but sadly it has now gone OOS at AJM.
Purely from an appearance standpoint, I like the old one a little better. Something about the black vents at bottom. (See attached link.) And it seems more fitted to the space. The new one, looking at the pics, seems to require a template cut to fit. Can anyone tell me if this is correct? The pics on AJM look odd to me because the dimensions given for width are identical, yet the new one has cabinet trim showing around it.
And if anyone knows a reason why the new one is significantly improved (other than being 1.2 v 1.0) I would appreciate your help.
Thanks!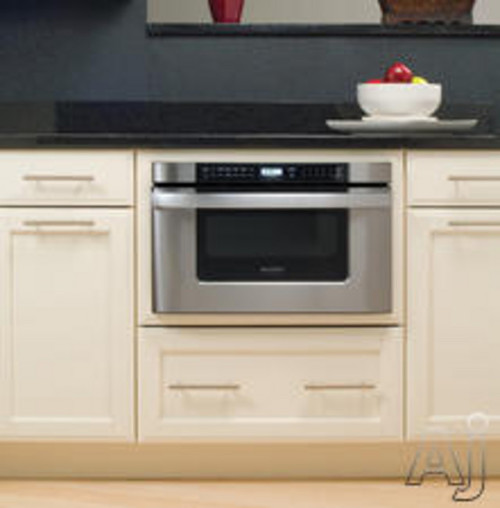 Here is a link that might be useful: Picture of the old one, more fitted to the space