Will a colonial revival look out of place in the pacific nw?
olivesmom
November 13, 2012
I'm finding myself drawn to simple colonial revival style homes. I lived for a while in bucks co, pa and I just love the old farmhouses that dot the landscape. Unfortunately I'm now stuck in western wa, but I would love the exterior of our house to resemble an old, colonial style farmhouse. Definitely simple, maybe more saltbox style. I also like the look where additional rooms were added on, like the master wing clad in a different material and a garage that looks more like an old barn.
In some of the nearby costal areas (bainbridge island for example) I've seen simple colonial revival style homes, usually with shingle exteriors, and they fit right in. In Seattle too, I've seen colonial revival styles that look appropriate. I'm just wondering how one will look on a heavily wooded lot, like this.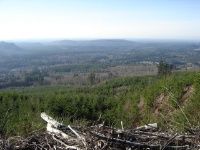 I know we can build whatever we want, but I'd like our home to look appropriate. Most new builds around here are basic, generic looking new American (I think that's the right term) homes with a few "craftsman" touches. While not awful, I find them boring and I think they tend to look dated fairly quickly. I'd like something more classic looking. Something more interesting.
I like exterior of this home, which isbuilt at a resort community not too far away. It is little more rustic than we might do, and while not a colonial revival, I think it evokes that feeling to some extent.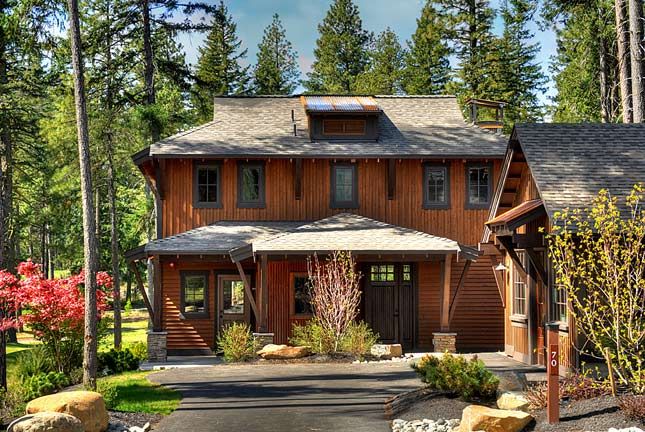 The history of the area we will be building in is that of an old mining town from the early 1900's. Few, if any, of the original structures exist. But simple, cottages with plain wood siding were typical.
So do you think a somewhat rustic, cabin inspired colonial revival will work? Any suggestions on stock floorplans that are colonial revival exteriors with more modern interiors?