Could I Get Some Crafty Poem Help??
sandy_in_ia
August 18, 2005
I am making another towel cake for a wedding shower. I was thinking today, that it would be fun to have some poem type tag on there. Something I could use as the card, too. It would be nice to have something that says that you need to go to the bottom of the gift bag to lift the cake out.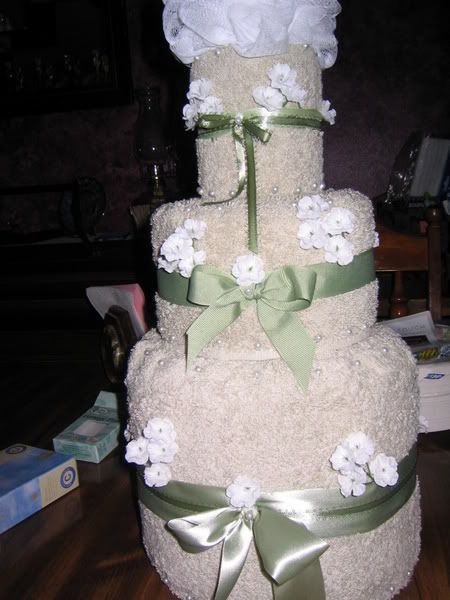 Here is what the 'cake' looks like. Any and all help would be GREATLY appreciated!!! THANKS!