Totem alternative
I have become addicted to totems. This is something I had never heard of until these posts about 6 months ago. No one in my area does these. Well I now have quite a vast collection of glass(that waiting for a perfect project syndrome). While I was putting some together today it looked like a lamp, so I filled it with a string of Christmas lights and VOILA.This is without the flash...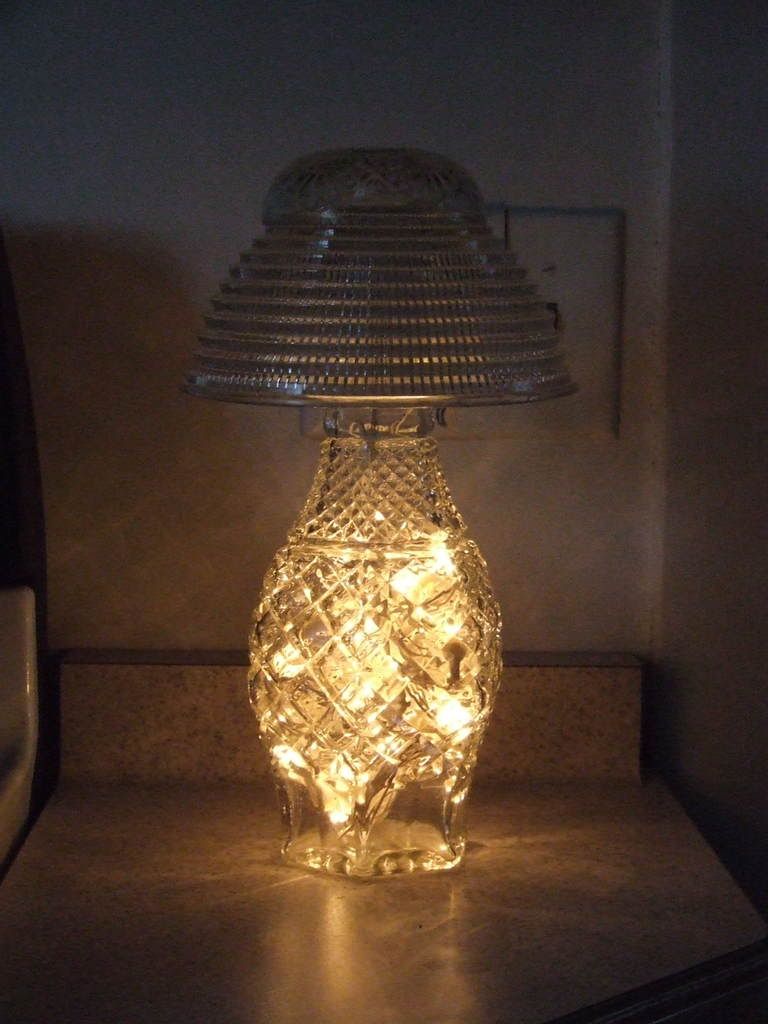 And this is in its natural habitat.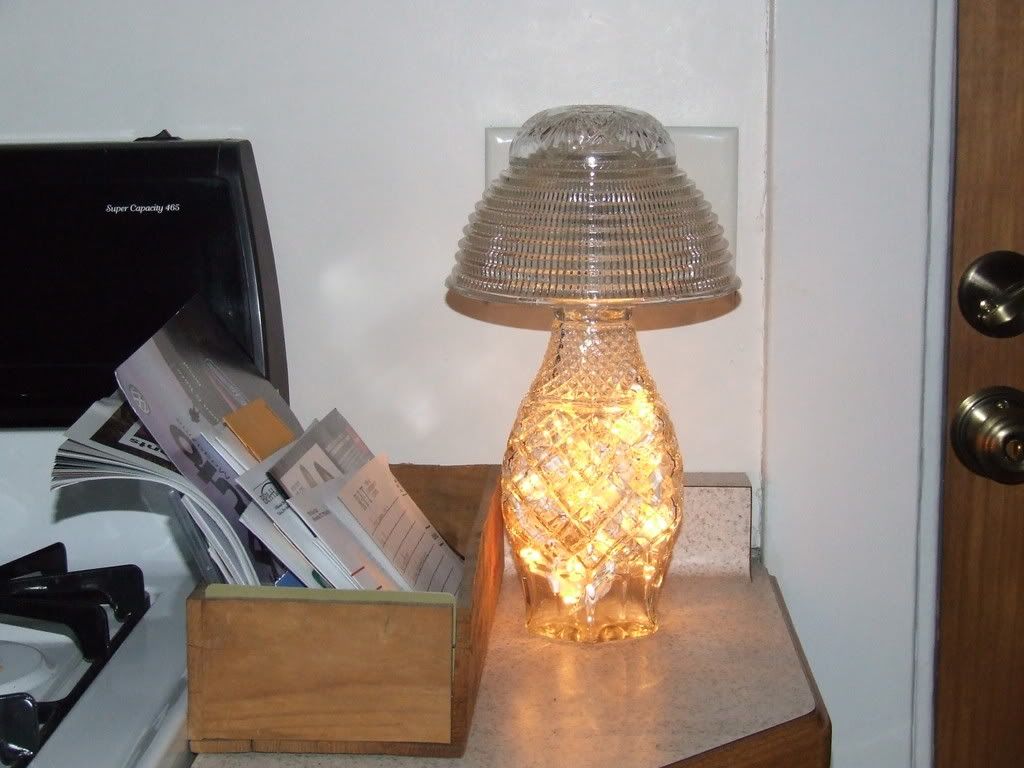 Now I have never given anything I have made as a gift, but I havent worked in a couple years and was wondering if this would be an acceptable gift for a family member. I feel really cheap, but thought I would buy her something like this if I saw it at a craft show. Your honest opinions are appreciated.