Movie Day Updates
moonwolf_gw
January 27, 2014
Hi everyone,
Hope you're all staying warm from this very frigid winter! Just wanted to give some updates on our movie day. The menu is almost complete, but it's not definite on what everyone is bringing to share. Here is the menu as it stands currently (me and my friend/our hostess's contributions/concoctions):
Lemonade
Popcorn
Ranch Oyster Crackers
Tortilla Roll Ups/Pinwheels
Mandarin Orange Cake
I told the others that chips and dip would be good. I love a good guacamole! (Had some for the first time at the theatre last year. Dee-lish!)
I did get a new clear, plastic, scalloped-edge serving tray for only a dollar at DG. It's larger than the other serving tray I have, but I will still take both along in case they are both needed.
There will be at least 7 of us gathering together, maybe up to 10 at the most. It's gonna be a wonderful time! We're going to watch some older movies (I'll be supplying those as well). I'll take an assortment along, and we all can take a vote on what to watch. Some selections include:
Carrie (the original)
Steel Magnolias (the original)
Mrs. Doubtfire
Twister
The Brave Little Toaster (how appropriate to post here lol)
Mask (the 1985 film with Cher, Sam Elliot, and Eric Stoltz)
Silkwood
The Rocky Horror Picture Show
Little Shop Of Horrors (the 1986 musical version)
I crocheted 15 of these stars as decorations to hang up in our friend's living room and kitchen. I was thinking of making something else, but I am not sure.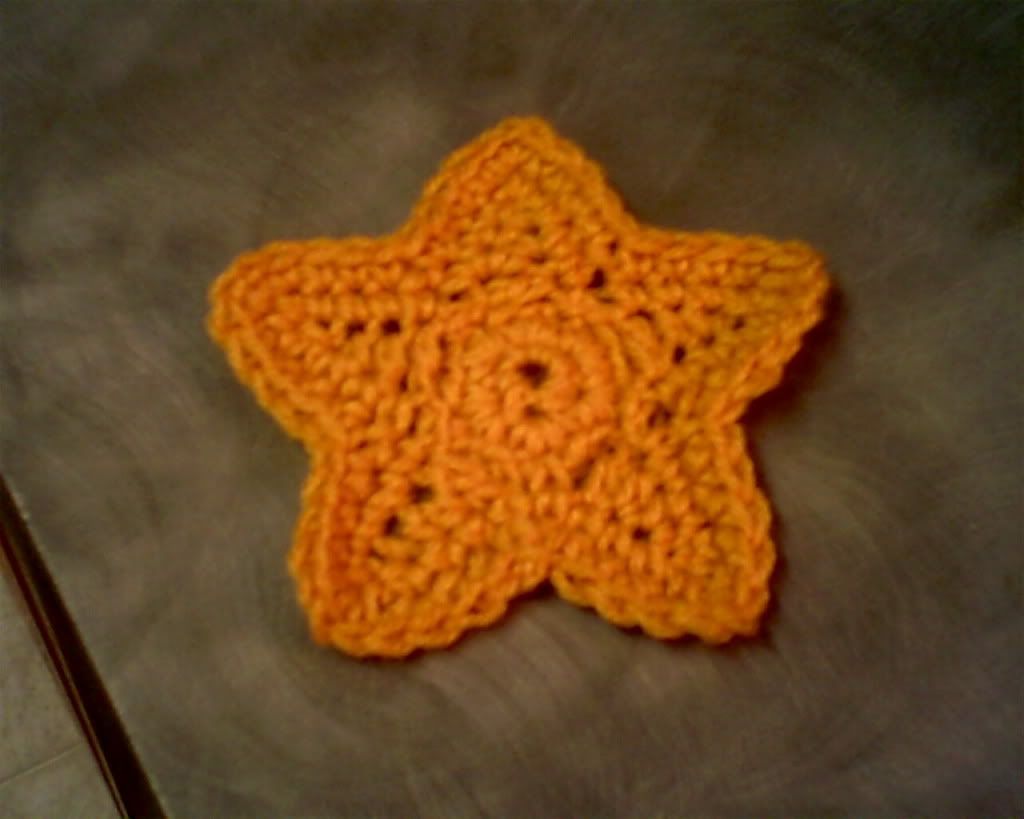 I think that does it for the updates. Hope you're all doing well!
Brad AKA Moonwolf