A visit to Chicago and a forum friend
annie1992
December 25, 2007
OK, so I'm way behind. For Christmas I gave Elery tickets to Phantom of the Opera in Chicago and we took the train there.
We stayed at the Hyatt Regency, he got a travel deal for $99, and this was our view of Lake Michigan and Navy Pier.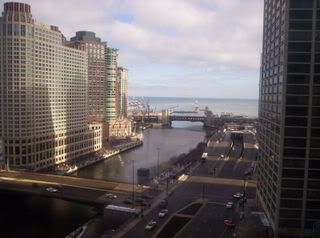 We went to othe top of the John Hancock building and looked out over the city;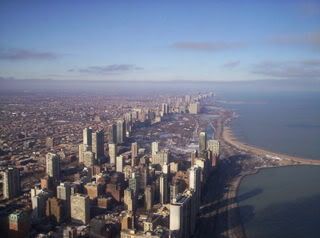 We found a big metal moose, and a friendly Chicago police officer: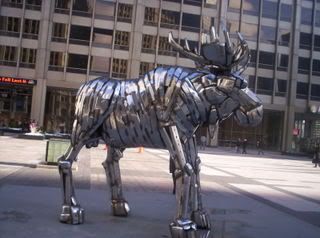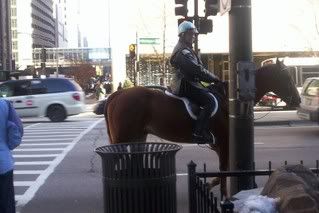 My favorite part, though, was a visit with Peppi, who came to meet us from her office Christmas party. We talked so much I forgot to take pictures of the jambalaya we had for supper, but Elery took a picture of Peppi and I: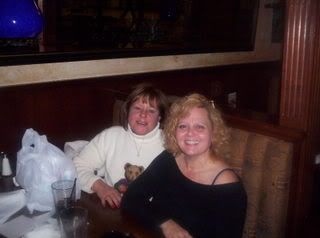 I came on the train and was a bit limited as to what I could drag along, LOL, but Peppi brought me gifts. A bottle of ice wine (which we drank in the room later that night), some brownies (went well with the wine after the theater, LOL) and some homecanned goodies, red peppers and strawberry/apple spread.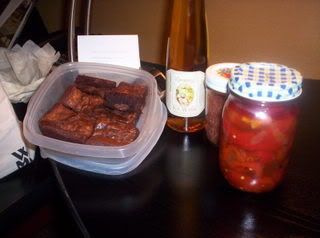 It was Elery's first trip to Chicago and he enjoyed it a lot, especially meeting Peppi. The Phantom was very good and we bought cookies at a little Italian deli under the John Hancock building.
We had a great time, but he did agree with me that a couple of days was enough. There was a hot tub and a cold bottle of wine waiting for us at his house, and so we were happy to come home.
Thank you, Peppi, for meeting us and for the goodies!
Annie