My Valentine hearts for this year...
pattico_gw
February 5, 2010
I always have to have something for my cousins and daughters...this is what I'm making this year.
Similar to last years that I posted earlier.
Foam board, with scrapbook paper,(my favorite is the beige and ivory rose...from Hobby Lobby...one sheet will cover both sides of heart if you don't make it too big. the larger sheet of scrapbook paper.) The twist trim I bought at a thrift store but I found some just like it at Hancock fabrics today. I have ten dollars into it and will make about 10 hearts.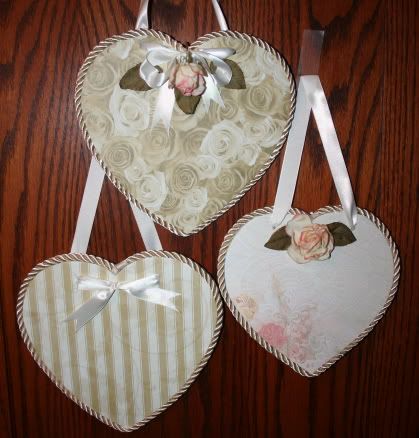 patti