Birthdays with Bud and Makayla
annie1992
November 1, 2007
Yes, it's nearly impossible to believe, but Makayla is four, or she will be on November 4. Bud turned 2 on October 20 and Amanda will be 25 on November 2. Sigh.
Amanda had one big birthday party for everyone last Saturday and it was in the garage! Last year's party had a lot of kids under the age of 4, cake ground into the carpet, koolaid spilled on the furniture, it was a mess. In the garage we just hose down the concrete, LOL.
Amanda did well, her first big party on her own. She made lasagna, garlic bread, green salad, coffee, koolaid for the kids, birthday cake and ice cream. Well, I made the cake, but she did everything else and did it pretty well.
Bud loved his "construction zone" cake, banana with cream cheese frosting and Oreo roads and dirt. Every picture I got of Bud, he has a dirty face! One of my young lawyers calls him "Mr. Cookies and Dirt". I think it's appropriate...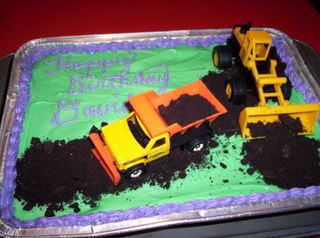 Makayla is true to form, she "needed" a bright pink cake with purple trim and TinkerBell on top. Well, since she "needed" it, what was there to do except deliver. Heart shaped too, because she's my little love...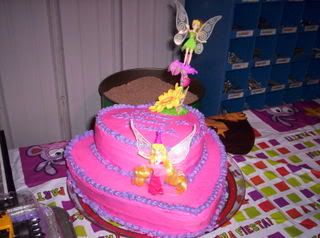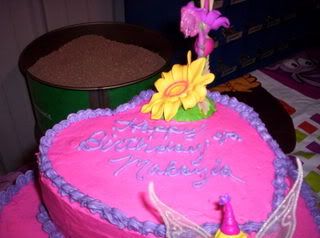 Since she's such a big girl now, she cut her own cake: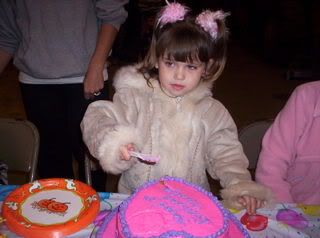 Amanda didn't care about decoration, just about the peanut butter fudge frosting on her dark chocolate cake: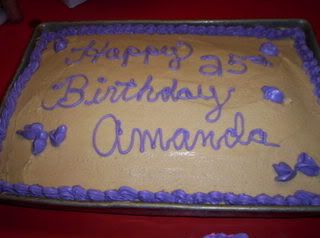 My ex showed up and I offered to "provide" him with a piece of cake: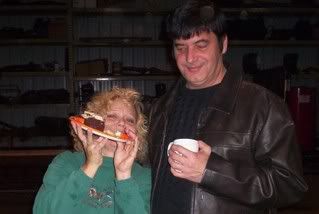 Amanda got her birthday spanking from David's mother:
Ashley hugged her sister so she would feel better after that vicious spanking, LOL.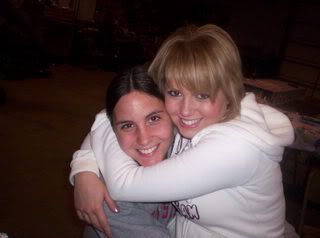 My Dad and David's Dad sat around and swapped lies....um...solved the problems of the world. Yeah, that's it.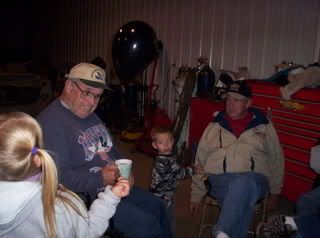 All the cousins were there, including little Linsey. Remember the Downs Syndrome baby with all the heart surgeries? Lots of prayers from this forum went up when the doctors despaired that she couldn't possibly survive. She's happy and growing, thanks in part to the power of the forum. She just loves Ashley.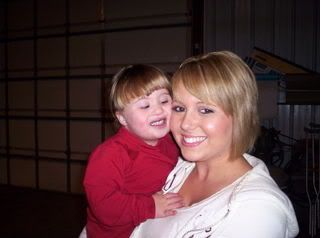 The food was good, the cake was fun, Bud got a fleet of trucks and Makayla got more Barbie stuff than Toys R Us. Altogether, the day was pretty perfect.
Happy birthday to the whole darned family!
Annie