I've bugged you all for Angel Feather ornament...here's mine
pattico_gw
January 2, 2008
I've bugged you on how to's and poems...
Here's the one I made this week for a friend of mine who lost his Mother on Christmas day.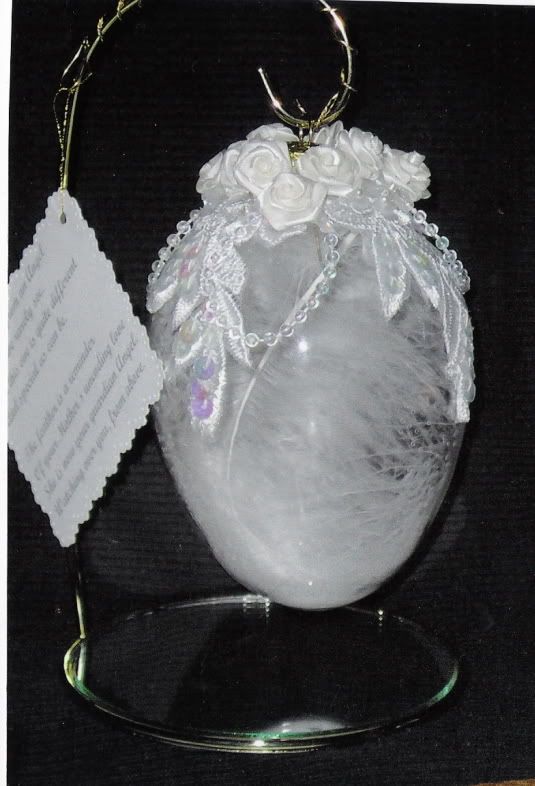 Here is what the poem says...
A feather from an Angel
Is one we rarely see.
But this one is quite different,
And special as can be.
This feather is a reminder,
Of your Mother's unending love.
She is now your guardian Angel,
Watching over you, from above.
patti