Another baggie wreath!
I know I said I was going to use a pink sheer ribbon, but the color I got was lost on the light wreath, used a red ribbon I had, looks good but wish I had gotton a different kind, this is the foil type, hard to keep it looking nice while forming the bow, dusted with glitter and glued the little hearts, I cut from the garland I used on my last one, also changed the ribbon on the last wreath to one like this one.
so what do you think ?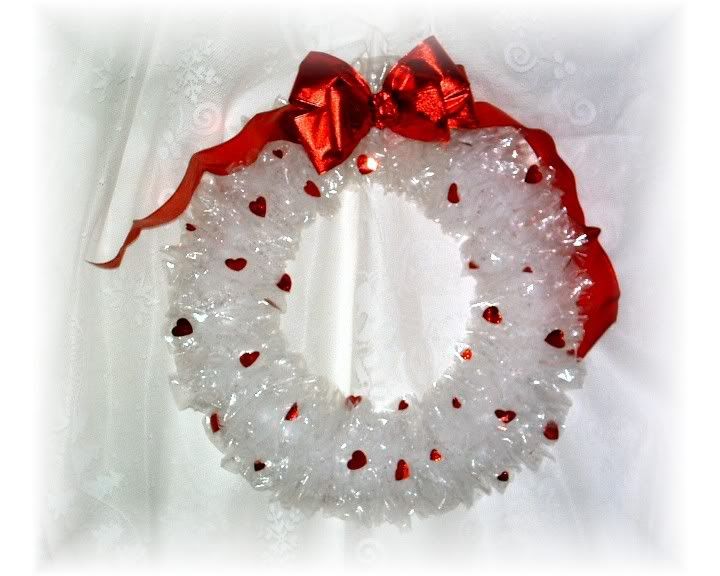 oddie