Devil Dog, how you've grown...
On conversations I was asked how Dad's new puppy was growing. Three weeks ago he weighed 5 lbs. Now he weighs 17!
Here he is with Dad:
He thought he'd have to taste me:
He kissed Ashley, though: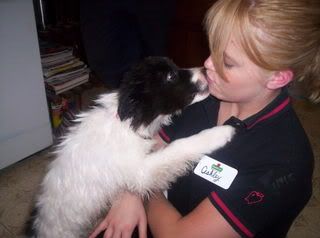 Then he thought there might be something hiding in Dad's slipper:
Who? Me? I'd NEVER chew that slipper. Never....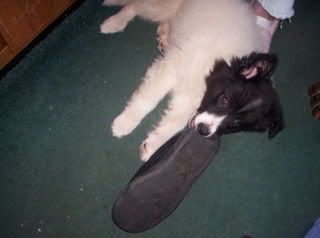 Well, now that he's got that vicious slipper under control, maybe I can teach him to herd cattle....
Annie