my kitchen and kitten!
vacuumfreak
January 19, 2007
HI there. I just wanted to post a picture of the MESS my kitchen was in after I *tried* to make those Chocolate Cinnamon Rolls that were posted several days back. It was a disaster. I went into it excited, made the mashed potatoes, and even bought fresh yeast and cinnamon to use in the recipe. I didn't put enough flour in (because I didn't want to put too much), so the dough turned out not to be workable. I knew there was going to be a problem when I tried to roll it up and slice it. It was in a BLOB instead of a roll! I was so upset at all the time I spent I almost cried, and I certainly didn't make the icing. Maybe I'll try again in 10 years after my nerves have settled. That dough was like a blob monster that took over everything... I had it all over myself and everything in the kitchen. I'm sure it's a great recipe, for many people, but I'll stick to chocolate chip cookies thank you very much :O)
I have no shame... will you just look at this mess... and keep in mind that my apartment didn't come with a dishwasher so I was doing things the old fashioned way. How many hours do you think it took me to clean up this distaster?? I *guess* it's funny now and a learning experience!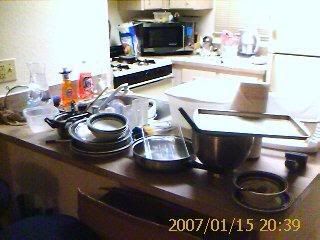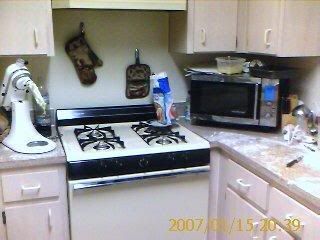 And of course I have to show off the light of my life... my beautiful Jasper... 11 month old tabby... got him from the shelter when he was 6 months. If there's a such thing as a purrfect cat, this is the one!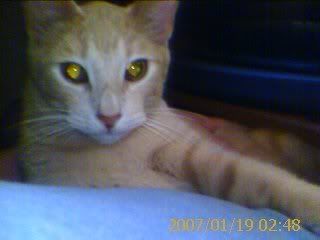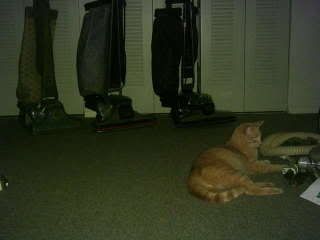 Thanks for looking!