Makayla's Tea Party
annie1992
January 19, 2007
I'd been promising Makayla a tea party, so I took a day off work. She, Mom and Bruvver came over and we made some tiny chocolate cupcakes with chocolate frosting and sprinkles:
Makayla carefully poured the tea, which really resembled chocolate milk: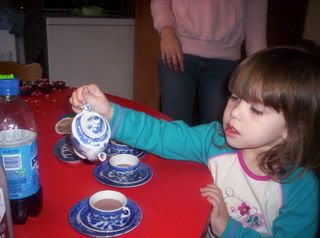 Bruvver couldn't have the good blue willow cups because he throws things. He really mostly wanted the cupcakes anyway: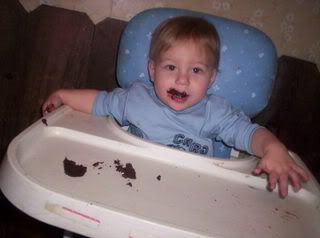 Makayla was a perfect hostess, she poured me a second cup: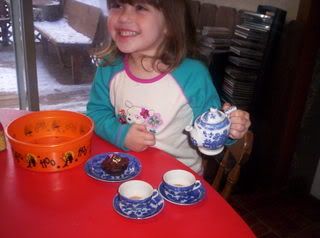 Tea parties are always best sitting on Ummma's lap, and drinking "tea" together: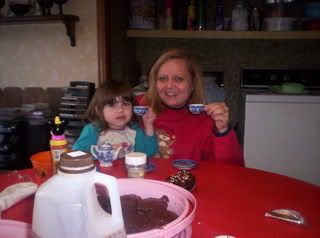 What a great day to spend a January afternoon in Michigan!
Annie