Floorplan for those that like to help!
Parkview603
October 29, 2012
Thoughts on our plan?
We have 6+ acres and plan to have a walkout basement. We have 2 girls, ages 3 and 1. The downstairs bedroom will be their playroom until they are old enough to want to be in the basement. We wanted it close to the kitchen/breakfast nook.
We have adjusted plans from the website - so not all the measurements are correct. We plan to have the original architect make the changes but wanted to check here before we submit to him.
Thanks for your suggestions!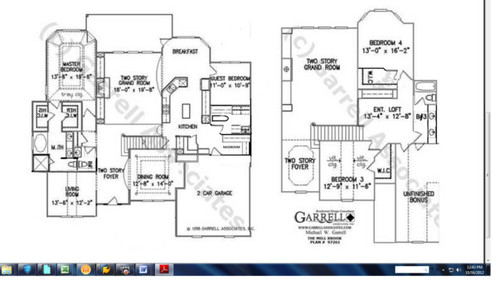 Here is a link that might be useful: Garrell Associates