Need help to identify a cast iron grill.
bob_n_bernie_wa
March 2, 2013
My wife Bernie cooks mainly with cast iron and has some unique pieces. We bought this at a thrift store. It has no markings other than C-11 and a logo on the bottom shown in the last picture. The top is approximately 10 X 12. It is reversible with ribs on one side and is smooth on the other.
Would like to know who the manufacture is and how to use it. It has no draft holes so it is not an Hibachi.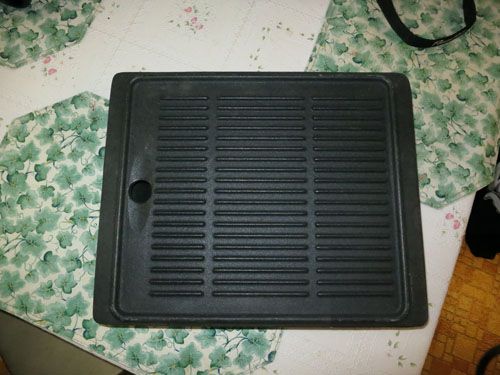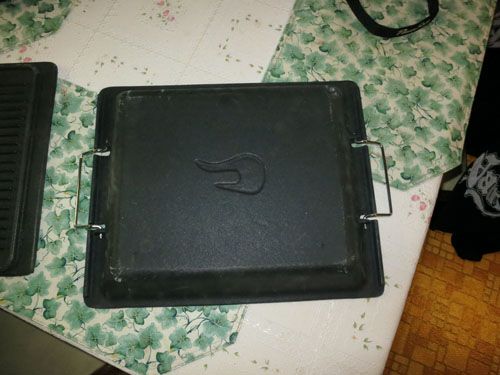 It has never been used as far as we can tell and of recent manufacturing.
Any info would sure be appreciated .
Thanks, BobnBernie