HAVE: Awesome package from Lisa in Germany (pictures)
So yesterday my husband and I were having a small gathering at our house and spent the day running around madly. He kindly took on the housecleaning and I was out in the yard. We were both finishing up our projects when who comes but the mail lady bearing a big, heavyish box from where else but Germany. This was exciting not only because I realized it had swap goodies inside but my husband used to live in Germany and could not wait to see what was inside. However we opened the box only long to see that all was fine and then had to prepare for company.
So this morning we carefully examined all the loot and Lisa you were very generous. What a haul and all the neater that it came from another country. We started with Lisa's very nice letter explaining that her theme was 'Salads' which is perfect for me since that's pretty much what I eat for lunch every day of my life. Love them.
Next can we talk about the 'packing material'? Yes, I have a sweet tooth and apparently a little bird shared that with Lisa. YUM!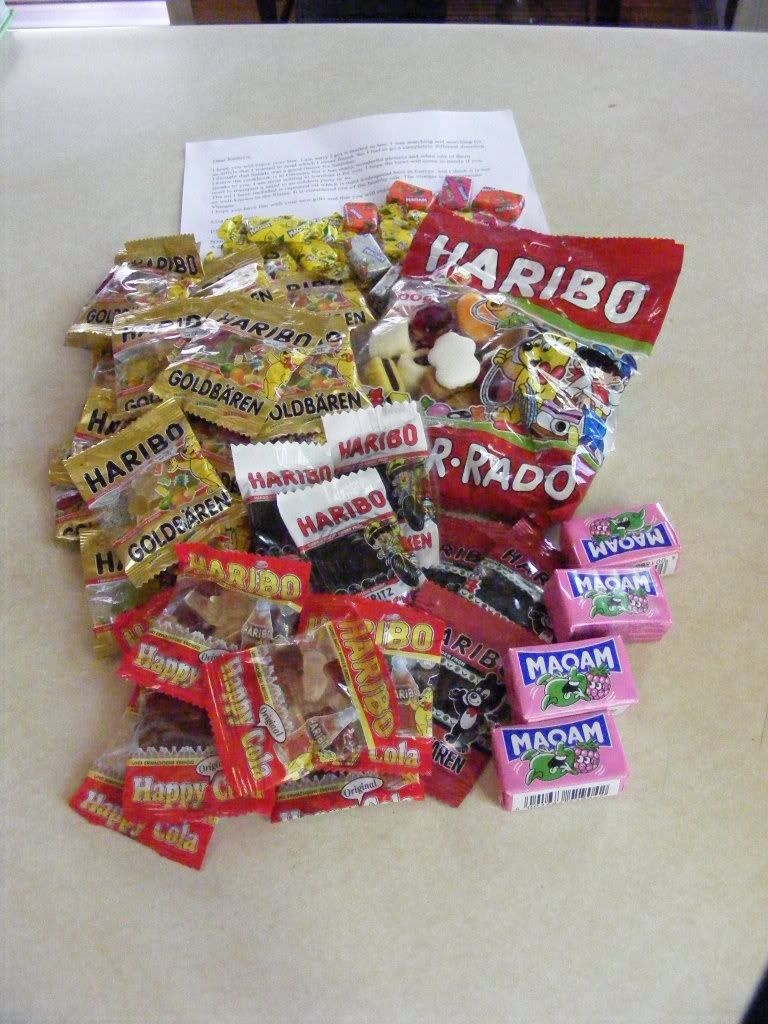 Next we found this awesome bag which I believe it made out of flour sacks? It is a really nice size and the slogan on the front I believe is words to the effect of 'doesn't all fit into the bag' but perhaps Lisa will help me with this. Either way its really neat and I use that kind of thing constantly. The co op is only two blocks from our house and I use my own shopping bags religously.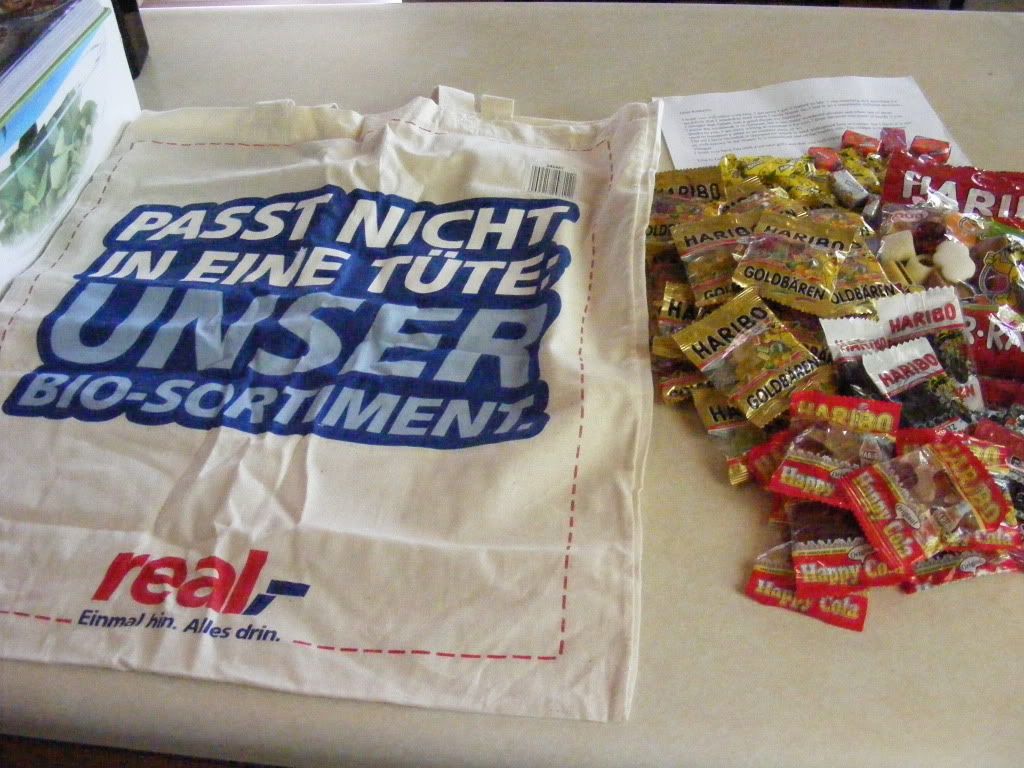 Then there was an absolutely wonderful salad recipe book appropriately titled 'Das Grosse Salat Buch' or apparently 'The Big Salad Book'. I have only glanced through it so far but intend to give it my attention this afternoon. Can't wait.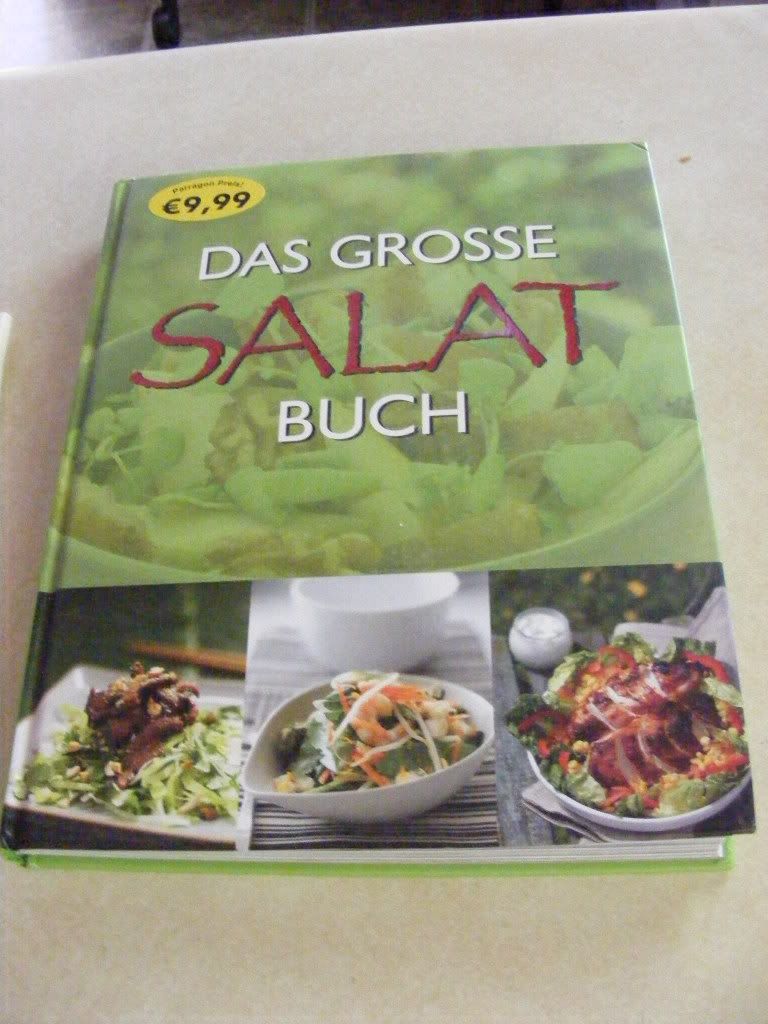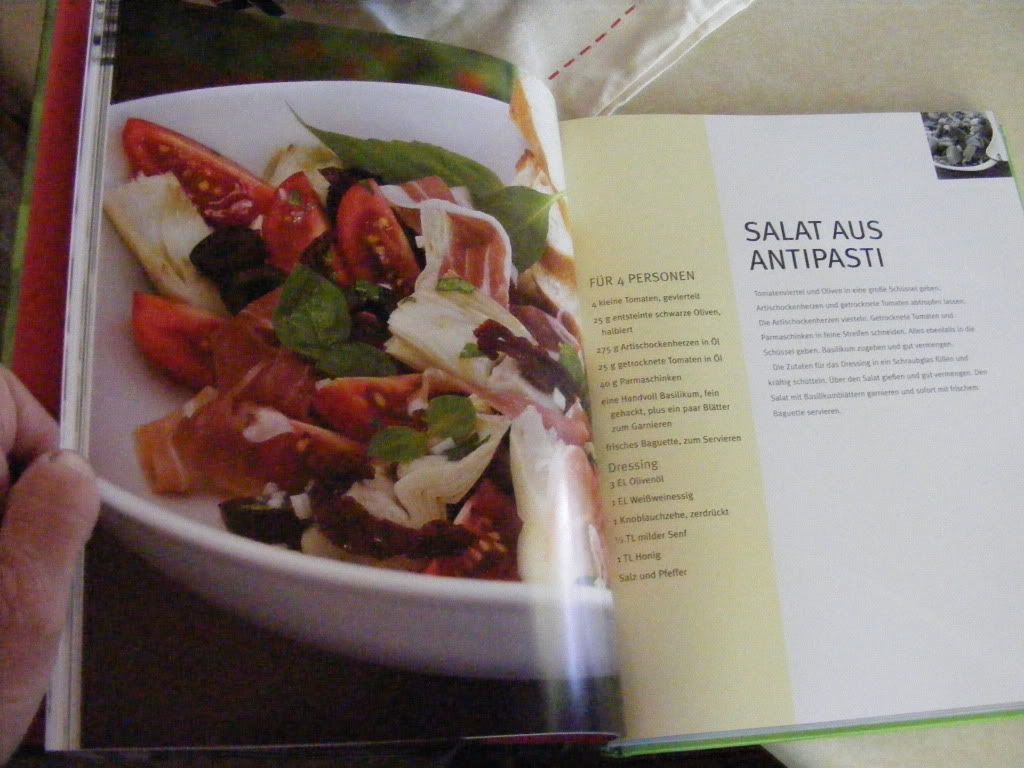 Also included was a gorgeous glass salad bowl with a cool plastic lid on which the utensils lock into. We often go out with friends camping and barbecuing and I'm always there with my salad so having another option for a container to put it into is just so right for me. This will be much used.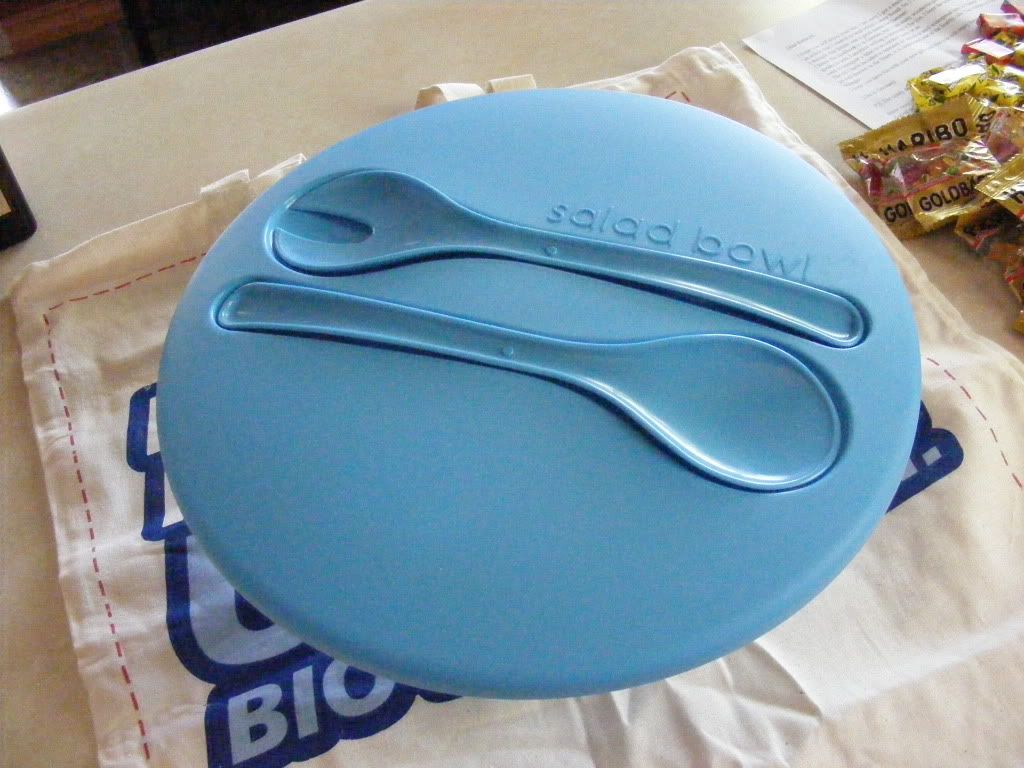 Last but not least are a bottle of rapeseed oil and a bottle of Pomgranate Vinegar. I'm not familiar with either but look forward to exploring. Lisa mentioned in her letter that the former is pretty common in Europe but not so much in the states so I'm excited. Very fun.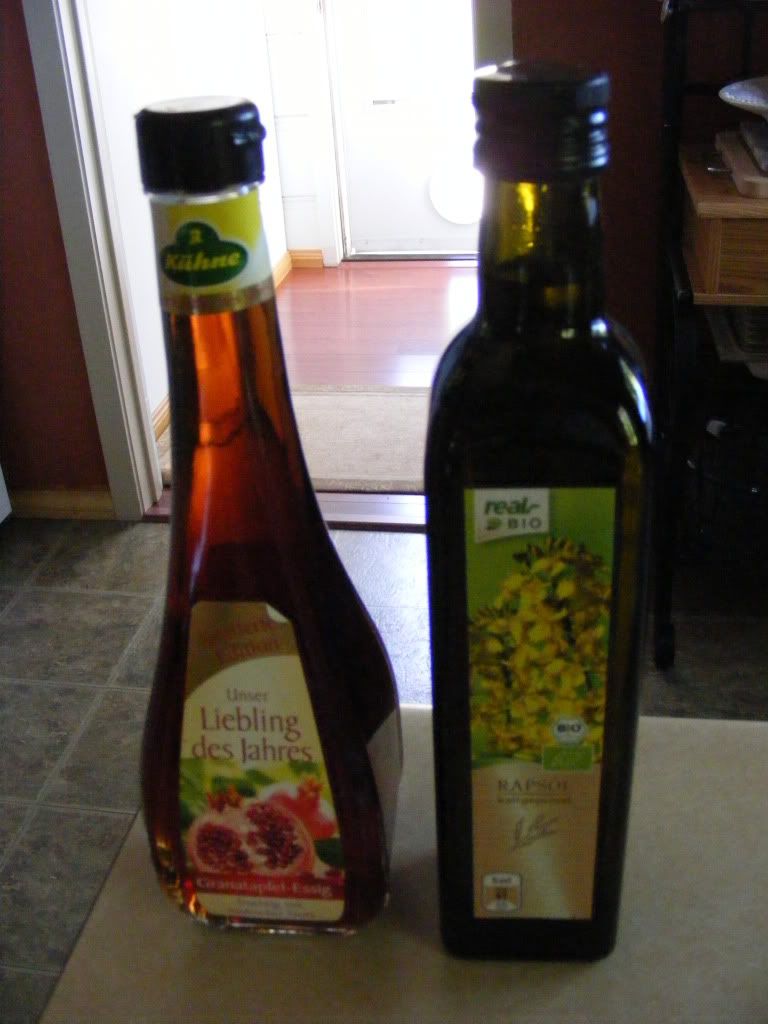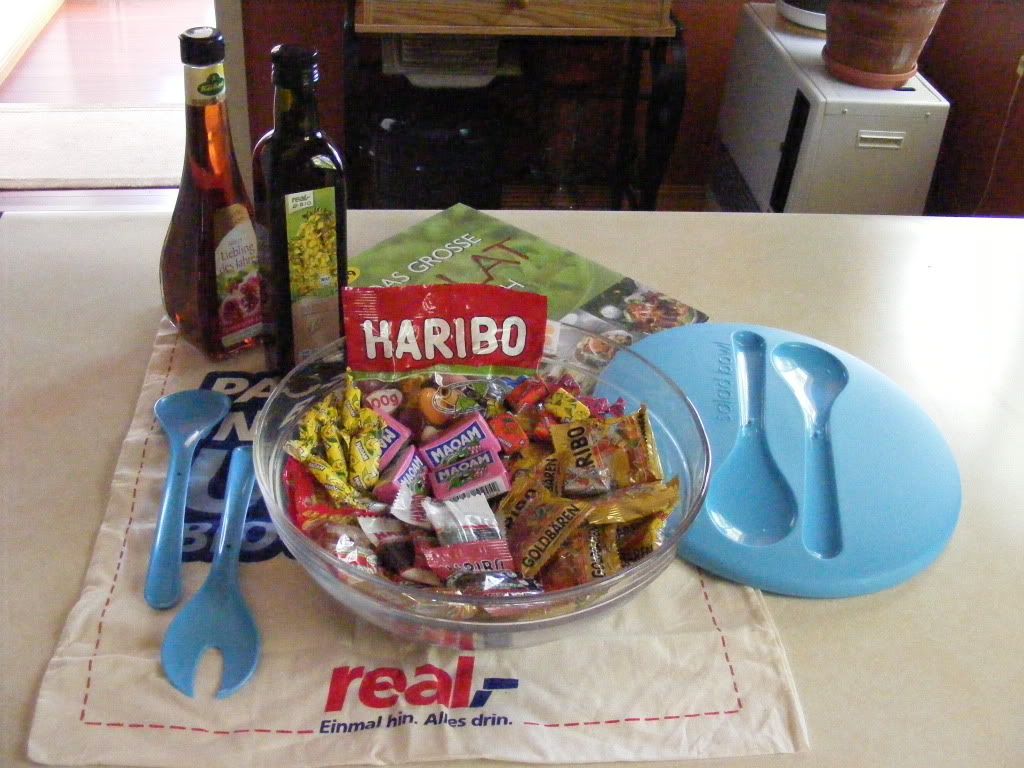 So if you haven't concluded already, Lisa was very kind and thoughtful with her swap purchases. I feel extremely blessed and am impressed with just how right everything is for me. Great work Lisa! Cannot thank you enough.
Kate